30 Best Car, Truck and Motorcycle Books for Kids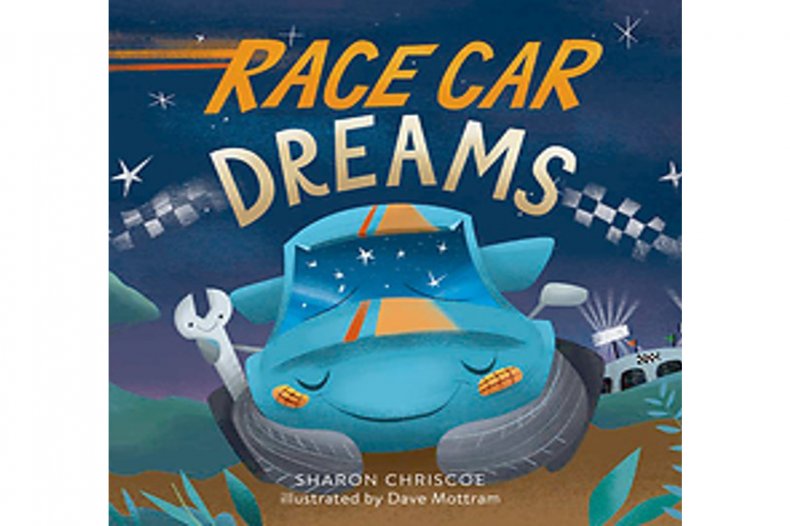 Cars, trucks and motorcycles captivate the attention of audiences young and old. Budding fans of the auto industry can enjoy the vehicles in a new, imaginative space thanks to the treasure trove of available books that feature a model.
Newsweek has put together a list of books for children of varying ages covering topics from how cars work to the wacky adventures cartoon cars can get into.
Best Car, Truck and Motorcycle Books for Children
Each book on the list teaches something whether it be about cars themselves, or general lessons that can be applied to life told through vehicles. When building this list we kept the adventurer that lives inside every budding enthusiast in mind.
In addition to car, truck and motorcycle books, tales of tractors, snow plows and construction equipment are also featured on this list.
There are books for all ages of children in this roundup. Some are playbooks while others are storybooks that are perfect for bedtime and others are chapter books.
The prices of these books are subject to change over time.
Race Car Dreams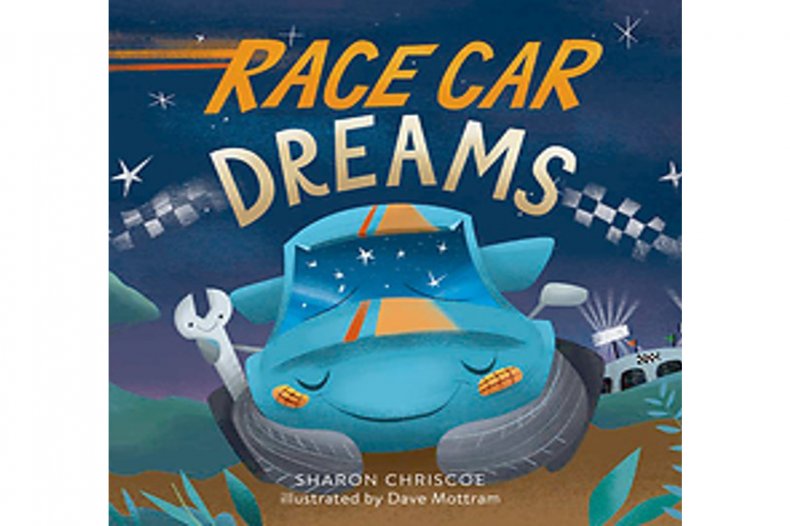 Author Sharon Chriscoe tells the bedtime story of a tired race car after a long day of zooming around a racetrack, getting ready to sleep. This nighttime tale for children under three teaches the importance of a nightly routine. Bright illustrations by Dave Mottram show the the race car washing his rims, filling his belly with oil and choosing a book to tuck into.
Buy the hardcover book at Amazon for $15.83.
Richard Scarry's Cars and Trucks and Things That Go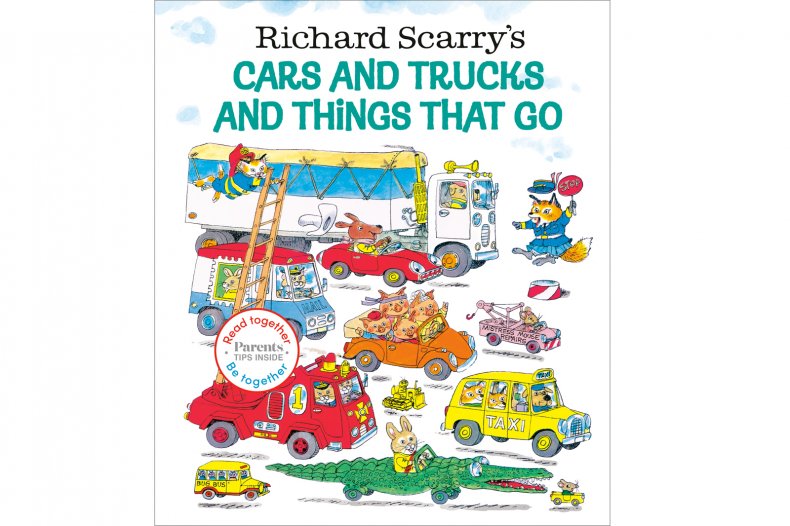 Children's author and illustrator Richard Scarry has a vast collection of classic books. His Cars and Trucks and Things That Go is packed cover-to-cover with planes, trains, automobiles and a pickle truck that will fill the imaginations of children agers three to seven. This classic is a great introduction to identify all types of vehicles.
Buy the hardcover book on Amazon for $11.00.
Cool Cars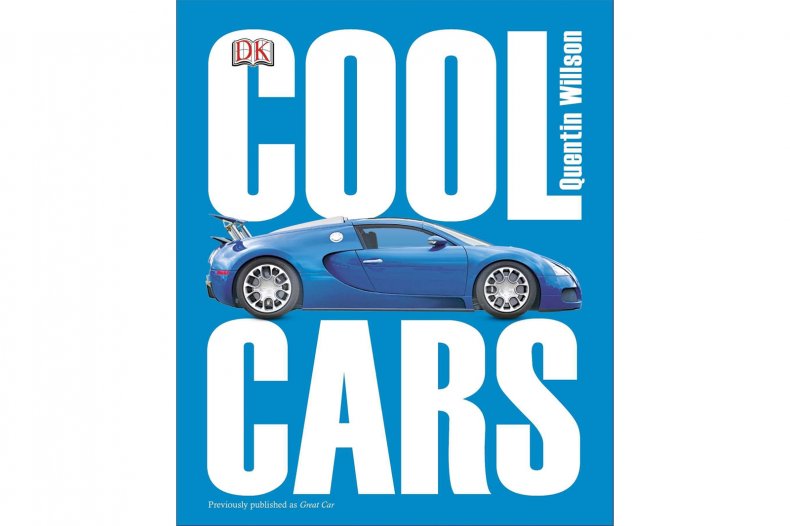 From Ferraris to Mercedes-Benzes, Cool Cars by Quentin Wilson highlights these interesting cars and what makes them cool. This mini encyclopedia of fascinating vehicles can be hours of fun for young auto enthusiasts and their parents as it explores historical, technical and performance details. The book features 100 cars and accompanying photo galleries.
Buy the paperback book on Amazon for $14.99.
What Kind of Car Does a T. Rex Drive?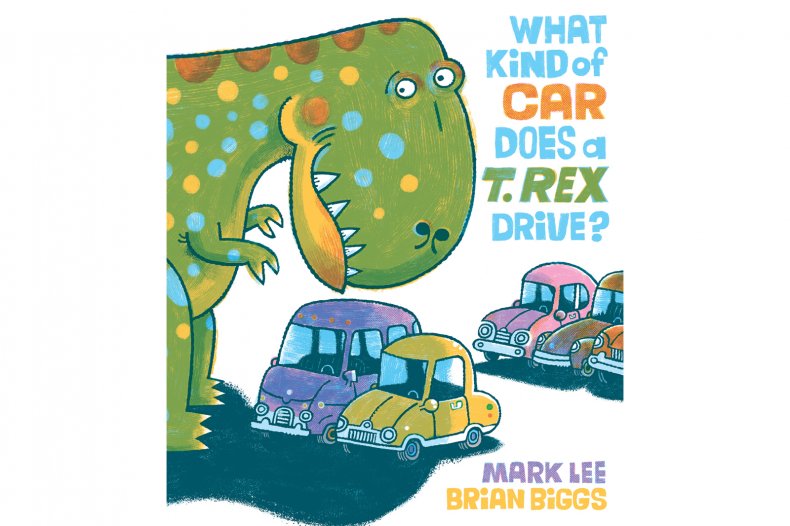 This wacky tale of the car buying experience features several dinosaurs including a stegosaurus, pterodactyl and triceratop to the T-rex begging the age old question What Kind of Car Does a T-rex Drive? Illustrator Brian Biggs brings author Mark Lee's story of finding the perfect fit to life, teaching children ages three to seven to try many things before finding the right thing.
Buy the hardcover book on Amazon for $10.99.
C is for Car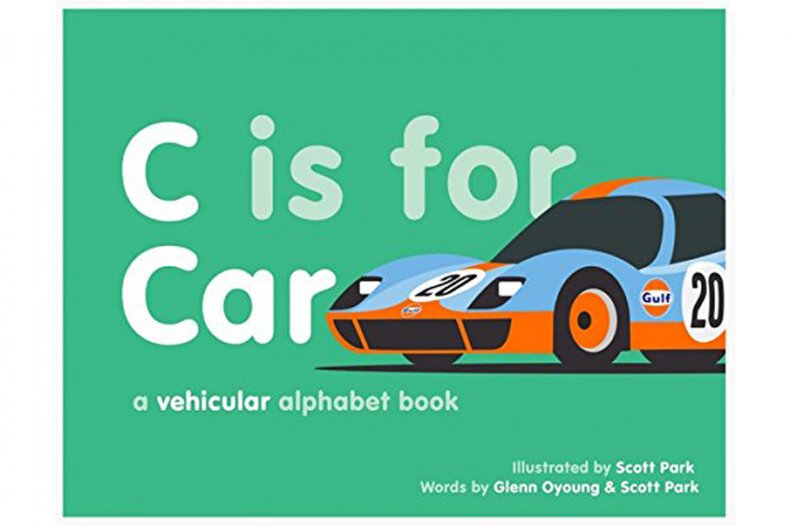 Co-authors Glenn Oyoung and Scott Park teamed up to produce a vocabulary introduction into the world of cars. Whether it serves as a refresher for an older gearhead or peek into the vast world for curious children this 54-page book serves as a solid starting point.
Buy the paperback book on Amazon for $11.98.
Look Inside Cars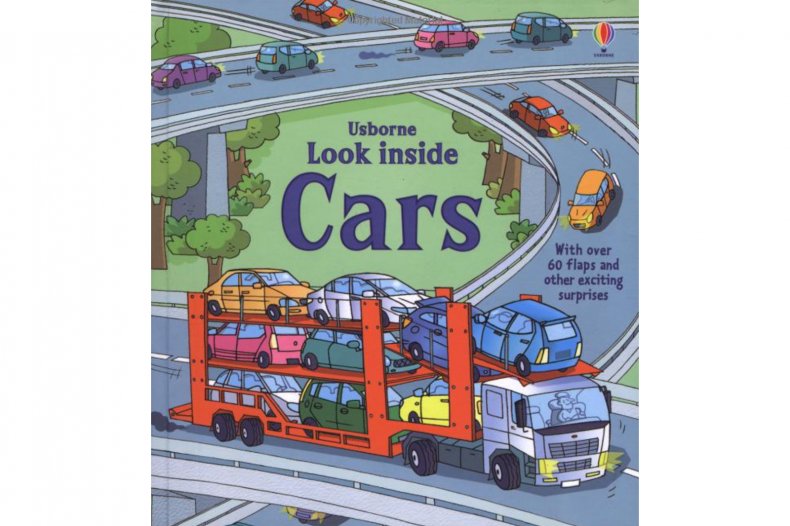 From author Rob Lloyd Jones comes an interactive flip book that allows young readers to look inside cars. The book details all sorts of car information from how the first automobiles were invented to how racing cars get around tracks. Readers can take a peek into the full lifecycle of a car starting with the journey down the assembly line then onto car repair shops and a scrap yard, among other stops.
Get the board book on Amazon for $20.63.
Time for School, Little Blue Truck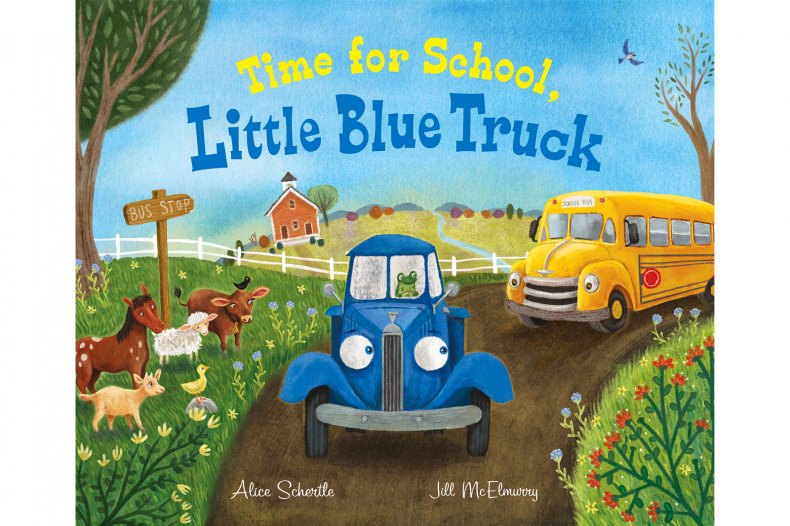 Author Alice Schertle tells the story of the exciting life of a work truck. The Little Blue Truck is filled with truck sounds and animal noises. It showcases the power of friendship. Once Blue, the main truck character, gets stuck, he enlists the help of his friends around the farm. The book, illustrated by Jill McElmurry, highlights the rewards of helping others.
Buy the hardcover book on Amazon for $8.71.
Car Science: An Under-the-Hood, Behind-the-Dash Look at How Cars Work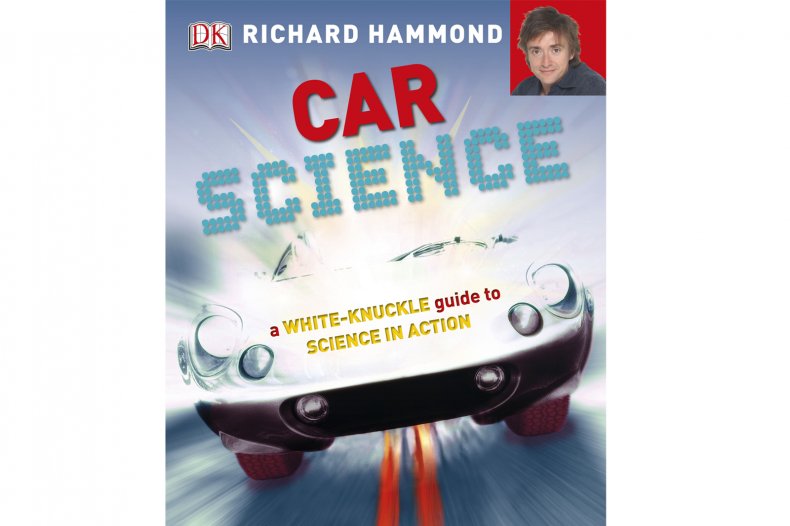 Top Gear's Richard Hammond wrote a children's science book that touches on all things car. Children ages seven and up will explore the car invention timeline, understand how they work today and even get a crash course in some light physics. Readers have plenty of diagrams and graphics to help them better understand the often complicated topic of how cars run.
Buy the hardcover on Amazon for $15.90 or the paperback for $17.94.
Cars! Cars! Cars!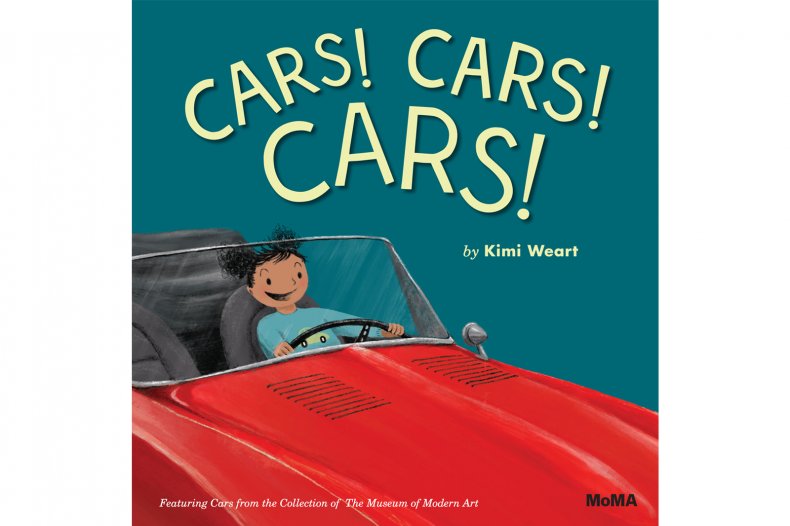 Author Kimi Weart has teamed up with The Museum of Modern Art to tell the story of Rosario Abigail Bergen Delgado, a young car enthusiast. The book details how Rosario knows everything there is to know about cars and is searching for the best car to fit her. This book ties into the "Automania" exhibit at The Museum of Modern Art, which featured cars and car culture. Children four to eight can follow her adventures in car shopping featuring 10 cars from the actual collection in New York.
Buy the hardcover book on Amazon for $18.99.
If I Built a Car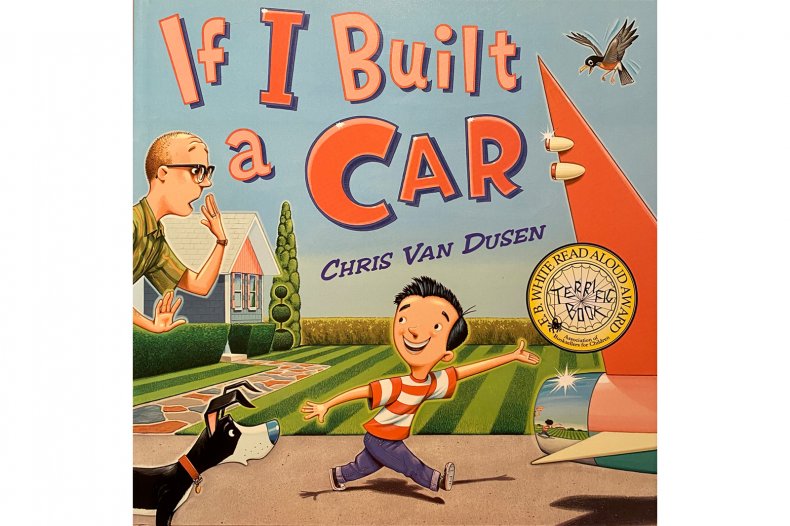 Author and illustrator Chris Van Dusen allows children to explore their ideas and stretch the limits of their imagination in If I Built a Car. Through an energetic rhyme scheme, the book showcases zeppelins, trains, Cadillacs and old planes. The bright coloring and futuristic illustrations will entertain children ages three and up.
Buy the paperback book on Amazon for $8.99 or the hardcover for $10.20.
Marvelous Motorcycles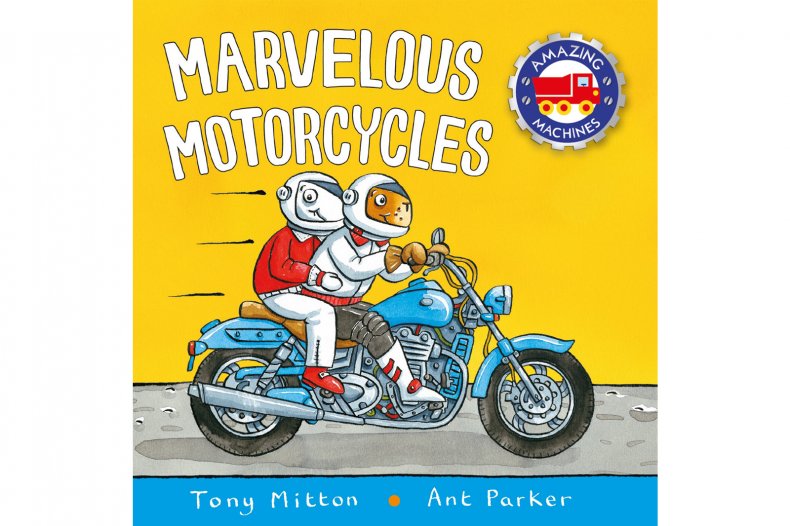 Marvelous Motorcycles is just one installment in the Amazing Machines series that teaches children about all sorts of vehicles. Tony Mitton crafts a story of an animal gang as they become motorcyclists. The crew learns how to ride a motorcycle and what the different types of motorcycles can do. With accompanying illustrations by Ant Parker, this can serve as a solid intro into the two-wheeled machines.
Buy the board book on Amazon for $6.99 or the paperback for $4.99.
Motorcycle Road Trip!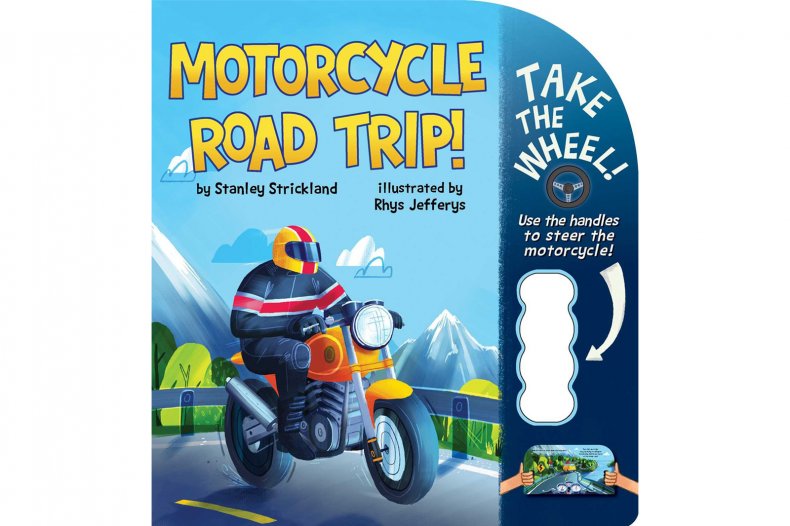 Motorcycle Road Trip! puts children in the driver's position for once with steering handles on each side of the book. Author Stanley Strickland allows children two and up to take the lead on this one, steering their own way through the city, forest and even the beach. The tale is illustrated by Rhys Jefferys.
Buy the board book on Amazon for $8.99.
Noisy Trucks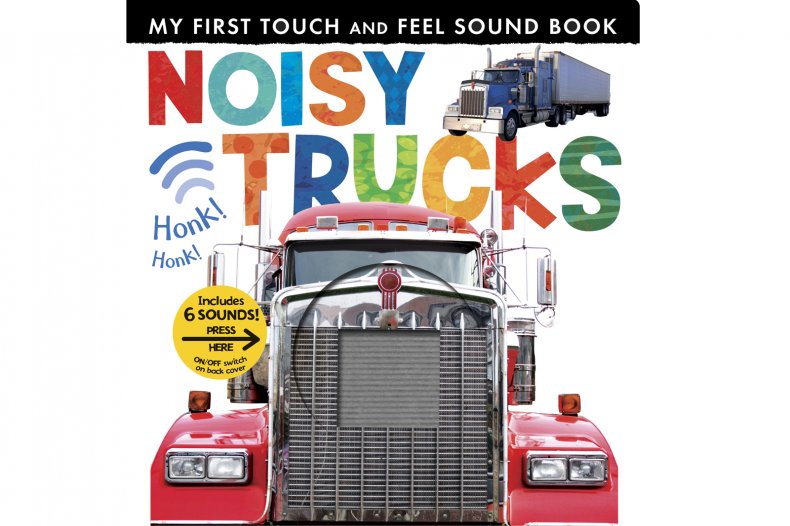 The staff at Tiger Tales Books compiled a book for young readers to discover the look, sound and feel of some of the vehicles they see on streets near them for Noisy Trucks. Children ages three to five can feel the different textures and hear the truck sounds in this interactive book with accompanying photographs.
Buy the board book on Amazon for $15.00.
Good Night Race Cars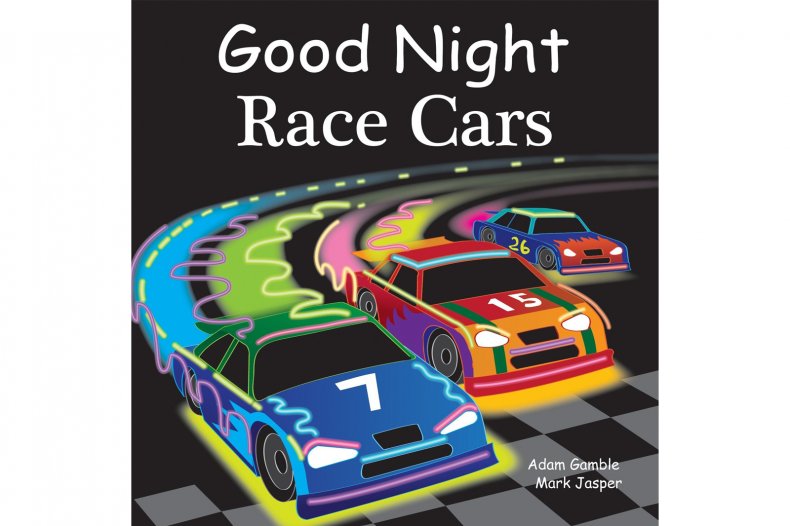 Good Night Race Cars serves as a toddler's introduction to the world of car racing. Adam Gamble and Mark Jasper help young racers discover how pit crews work so quickly, stock cars, monster trucks and more. Illustrated in bright colors by Joe Veno, this is sure to capture the attention and spark the interest of future racers.
Buy the board book on Amazon for $9.95.
My Papi Has a Motorcycle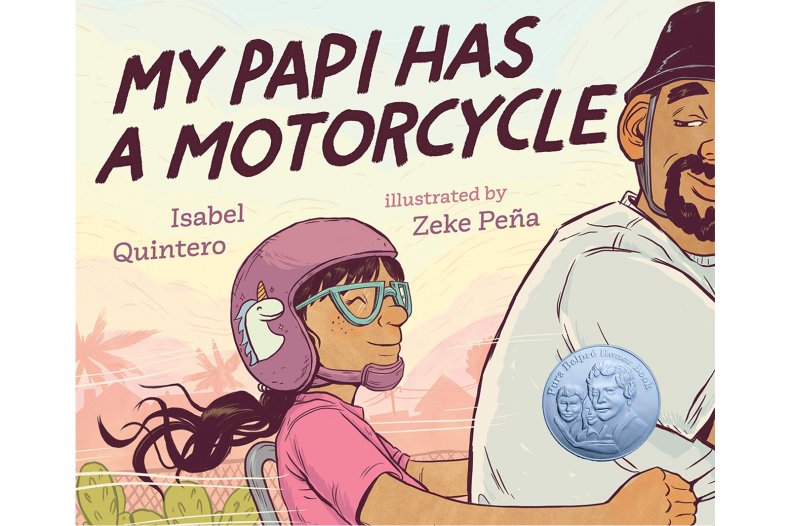 In a charming tale of father and daughter, My Papi Has a Motorcycle depicts a vibrant immigrant neighborhood through the eyes of the child who lives there. Award-winning author Isabel Quintero tells the story of Daisy Ramona and her papi's motorcycle. Paired with Zeke Peña's illustrations of the people and places Daisy always known, children ages four to eight will be able to relate to the changing sites in their community along with Daisy in hers.
Buy the hardcover book on Amazon for $14.49.
The Big Book of Motorbikes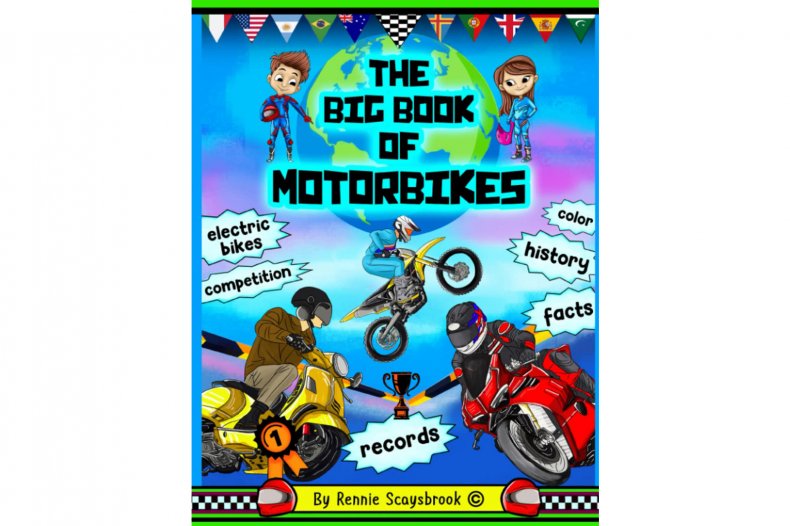 For children looking to understand the vast world of motorbikes, The Big Book of Motorbikes provides an introduction. Author Rennie Scaysbrook touches on everything from motorbike history and records to electric bikes and the colors they come in. This brightly-colored educational book illustrated by Asim Hussain takes the reader on a two-wheeled journey through the industry.
Buy the paperback book on Amazon for $17.95.
The Noisey Snails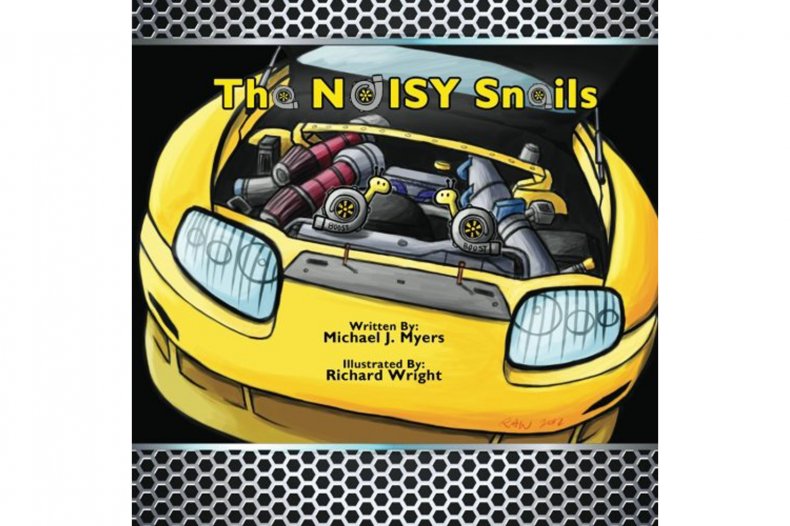 MotorHead Garage Productions puts performance racing action into the minds and hearts of children starting with its first installment, The Noisy Snails. Using rhyming text, sound effects and bright illustration, author Michael J. Myers and illustrator Richard Wright introduce children to some of the key components of racing and car modification. Myers's most popular book T is for Turbo parallels the series.
Buy the paperback book Amazon for $13.99.
Z is for Zoom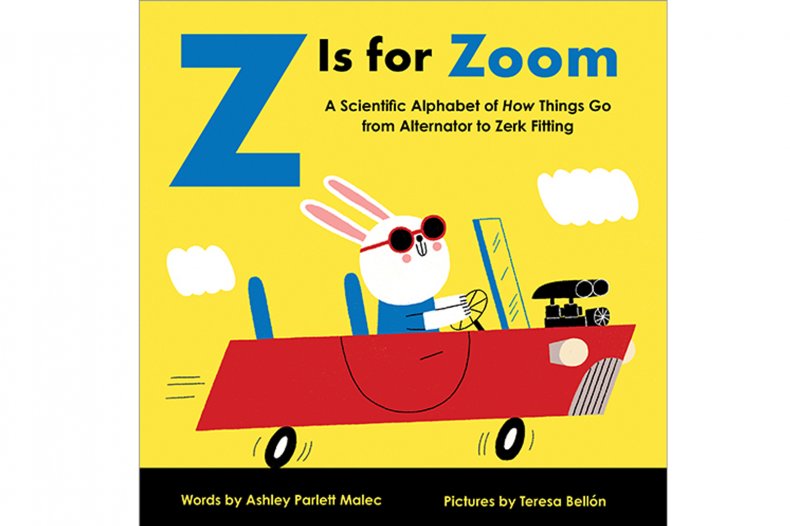 It is never too early to build your automotive vocabulary. From A is for Alternator to Z is for Zoom author Ashley Malec partners with illustrator Teresa Bellón to tell the automotive alphabet to children three and up. Z is for Zoom is a colorfully yet simple introduction for children and grownups to automotive parts, mechanical terms and other things that make their favorite vehicles go.
Buy the board book on Amazon for $7.20.
The Mouse and the Motorcycle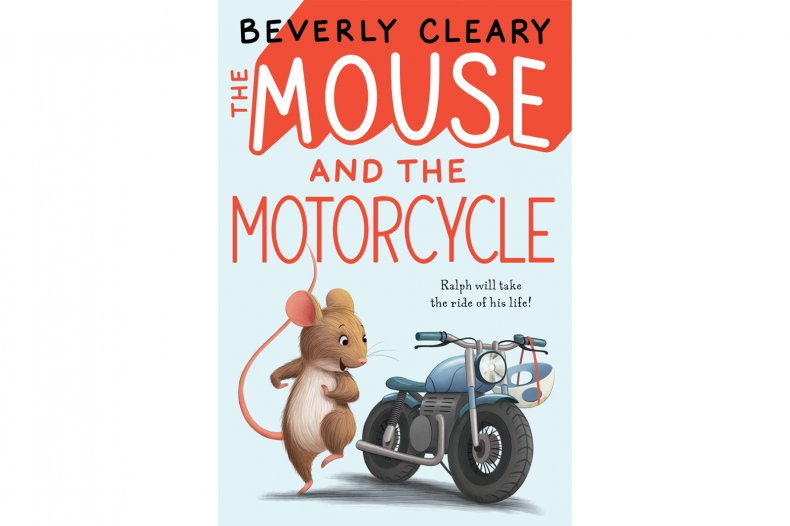 In this book, Newbery Medal winner Beverly Cleary tells the classic story of a young mouse named Ralph who finds a toy motorcycle and embraces his newfound freedom and speed. This timeless classic for ages eight to 12 is perfect for independent reading or for shared reading at home. It is the first in a series that includes Runaway Ralph and Ralph S. Mouse.
Buy the paperback version of the book on Amazon for $5.99.
Does My Great-Grandma Drive a Motorcycle?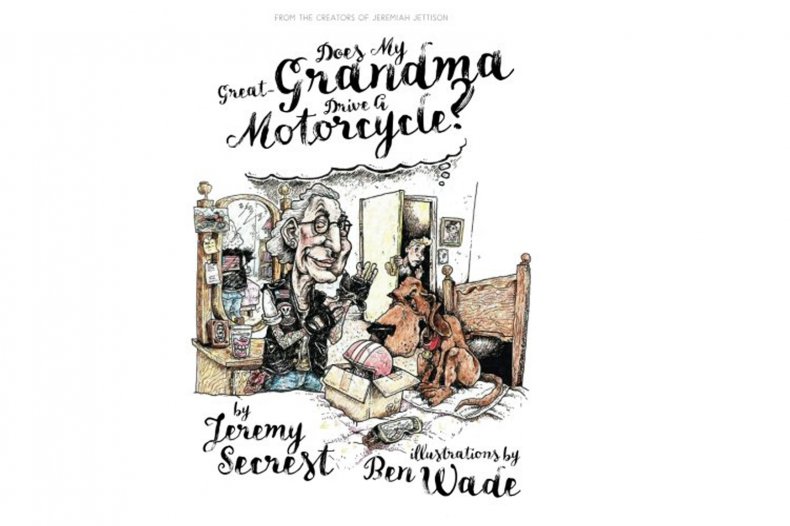 For those who don't quite know what their great-grandma is up to while they are away, author Jeremy Sercrest seeks answers about his great-grandmother's lifestyle. This story follows a little boy who doesn't quite believe his dad's story about his seemingly normal great-grandmother's secret life as a motorcycle rider. The story, with whimsical illustrations by Ben Wade, is great fun for both young and old readers who need to be reminded that adventure is evergreen.
Buy the paperback book on Amazon for $13.99.
The Dance of the Snow Tractors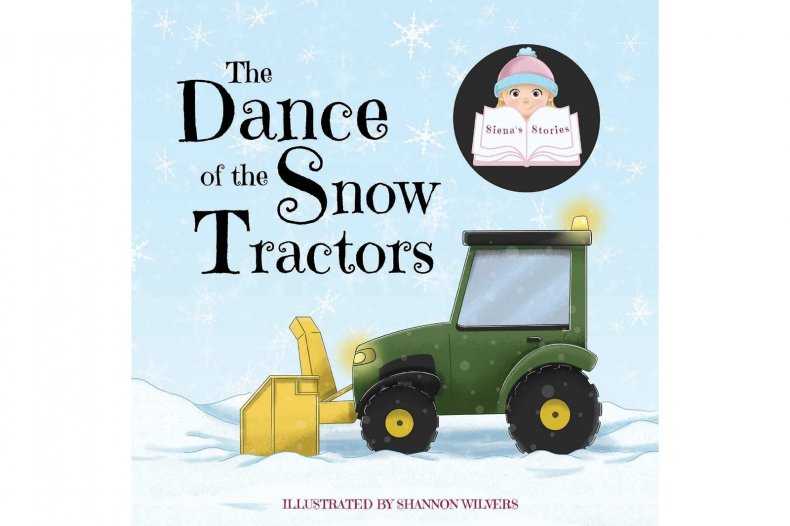 In this book, main character Siena looks out her window on a snowy day to witness what she calls the dance of the snow tractors. The Ottawa, Canada resident sits on her porch with a hot beverage watching the calculated movements of snow plows with great joy. Shannon Wilvers illustrates Siena's story.
Buy the paperback copy on Amazon for $9.80 or the hardcover for $÷21.00.
Elbow Grease Magnetic Playbook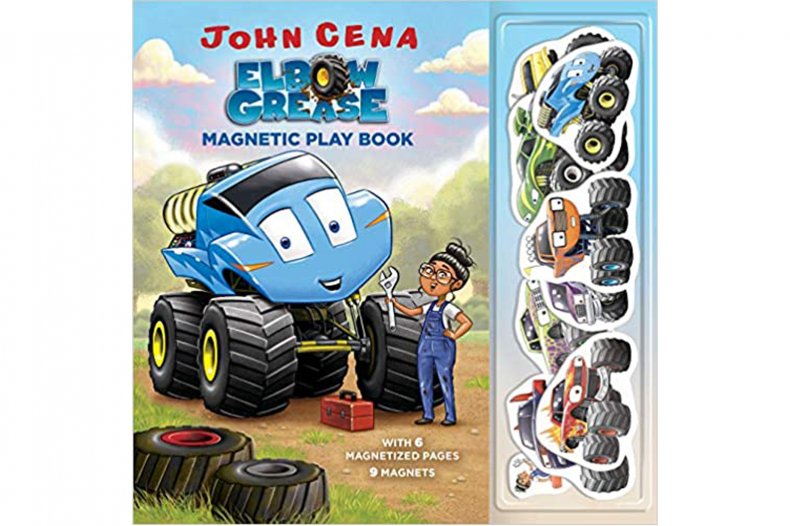 Wrestler-turned-actor John Cena is also a best-selling author with his Elbow Grease book. In Elbow Grease, monster truck brothers and their mechanic work together to conquer their driving course. This interactive book will capture the attention of three to seven year olds as they get to place the characters throughout the book with the play along magnets.
Buy the board book on Amazon for $12.99.
Construction Site: Road Crew, Coming Through!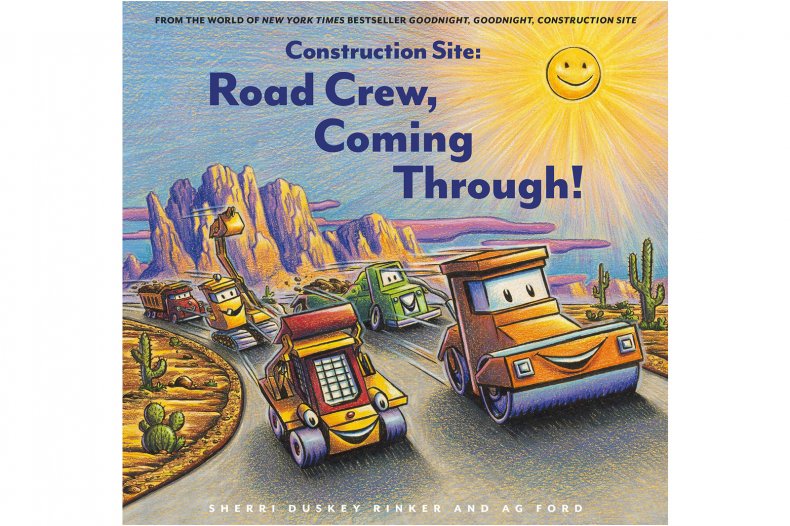 Best-selling author Sherri Duskey Rinker tells the rhyming tale of a construction team taking on their biggest challenge yet, a new superhighway. With the book's help, children ages two to four can begin to understand what is happening on highways around the country in the summers.
Buy the hardcover version of the book on Amazon for $14.99.
The Haunted Car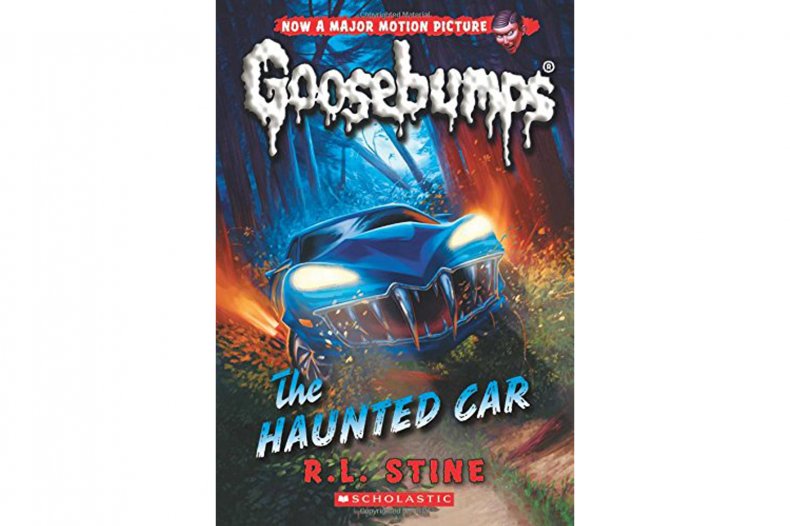 R.L. Stine is known for his spooky reads and The Haunted Car is no exception. The story tells of a curious boy who hops in an abandoned car and goes for the ride of a lifetime. It is a thrilling adventure for readers ages eight and 12. The Haunted Car is an installment in the Master Fright series.
Buy the paperback on Amazon for $6.99.
Scooper and Dumper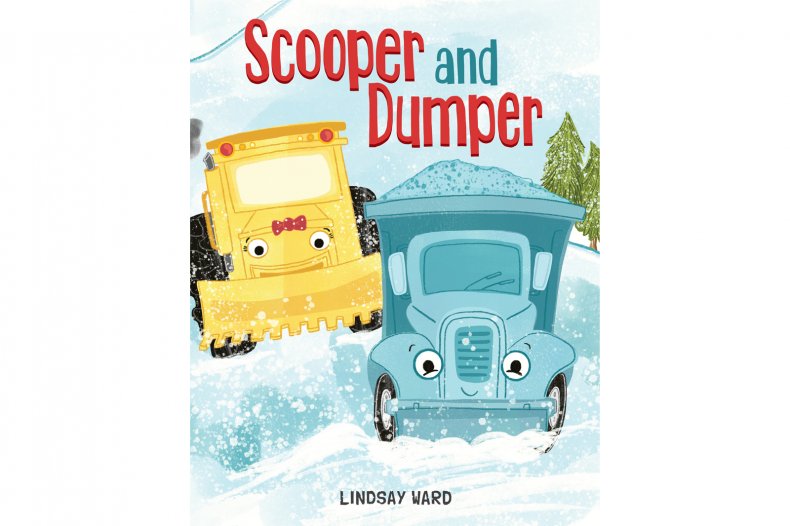 Lindsay Ward tells the story of best friends Scooper the front loader and Dumper the snowplow. Together the two take care of their town and when a big storm hits. The duo must work together to overcome the challenge. Children ages three to seven can learn the value of individual strengths, teamwork and friendship by reading the book.
Buy the hardcover book on Amazon for $8.99.
Science Comics: Cars: Engines That Move You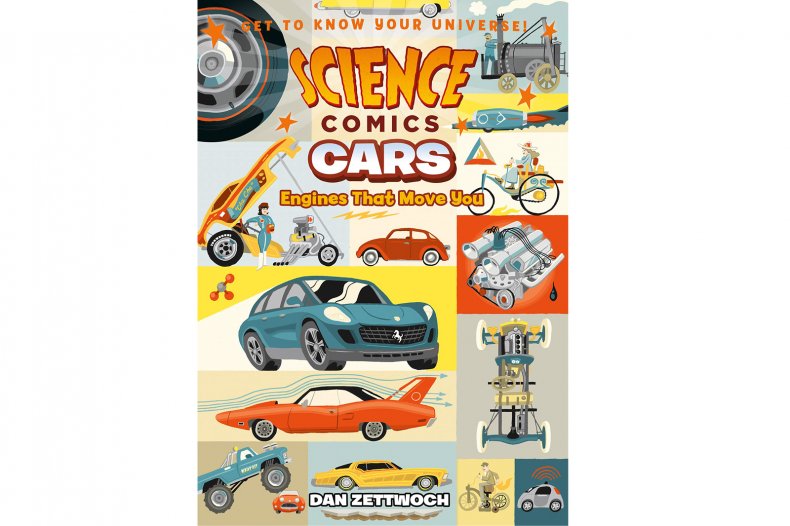 Understanding how engines work is a pretty complicated task but Dan Zettwoch's Science Comic series does not shy away from the tough topic. With plenty of visuals and simple breakdowns of complex topics, readers ages nine to 13 can learn what they are looking at when they pop the hood. Gas engines, electric batteries and even some less traditional ways to move a car are all covered.
Buy the paperback or hardcover on Amazon for $12.99.
The No.1 Car Spotter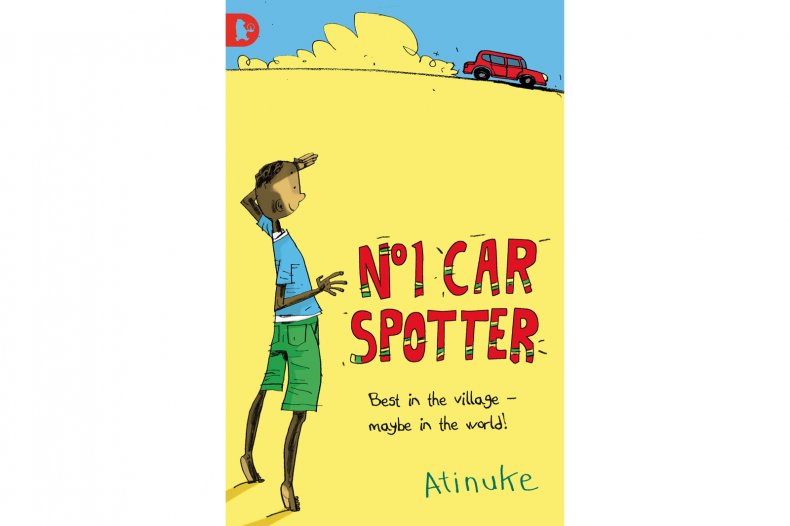 Nigerian author Atinuke crafts a story about the charismatic No. 1, whose hobby is car spotting but is also good at solving all sorts of problems for his village. With pun-based car renaming like the Toyota "Cow-rolla," No. 1 races around his village solving problems and teaching kids six to nine how to problem solve with his resourcefulness.
Buy the paperback on Amazon for $5.68.
The Rusty, Trusty Tractor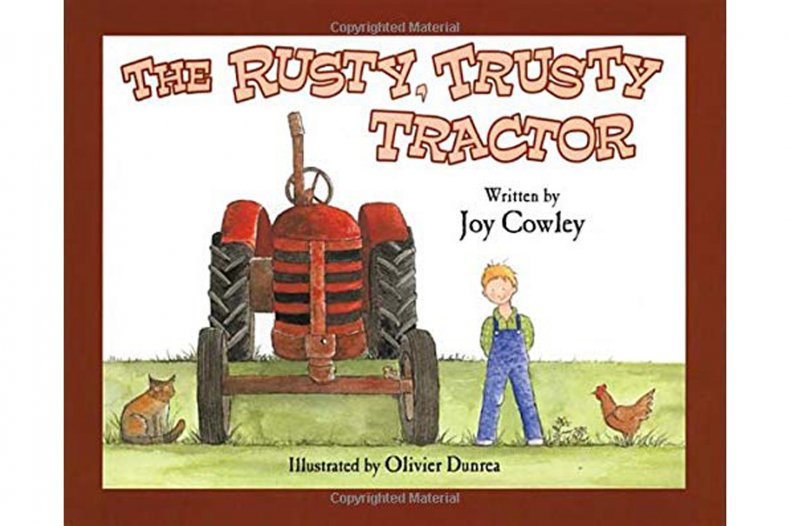 The Rusty Trusty Tractor is a multigenerational story of a 50-year-old tractor and the loyalty of its owner. Joy Cowley crafts a charming story about Grandpappy's old tractor with Olivier Dunrea's illustrations to bring the tale to life. Children ages five to seven will learn the value of hard work and lessons in remaining faithful to an old friend.
Buy the paperback book on Amazon for $8.59.
Girl on a Motorcycle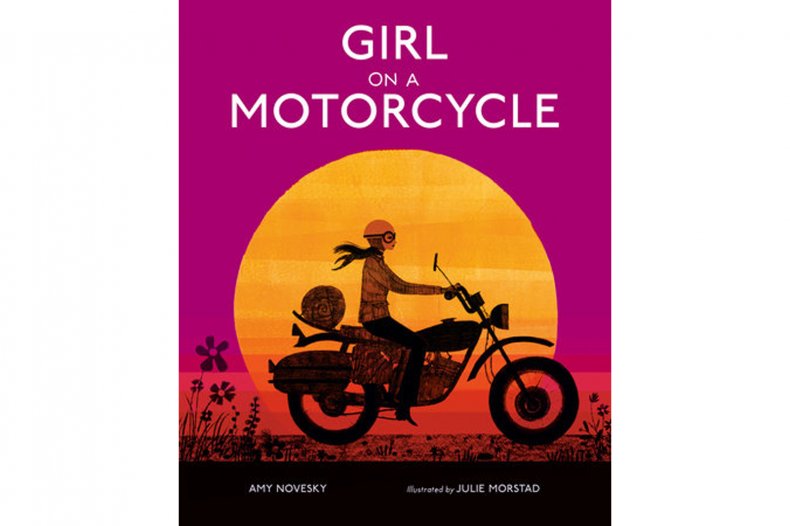 Award-winning author Amy Novesky and Governor General's Award-winning illustrator Julie Morstad teamed up to create a picture book about the first woman to ride a motorcycle around the world. As the girl travels the world she learns lessons about different cultures and independence. This girl-boss adventure book will introduce children ages five to nine how to adapt to new situations and keep going.
Buy the hardcover book on Amazon for $16.40.
Five Little Monkeys Wash the Car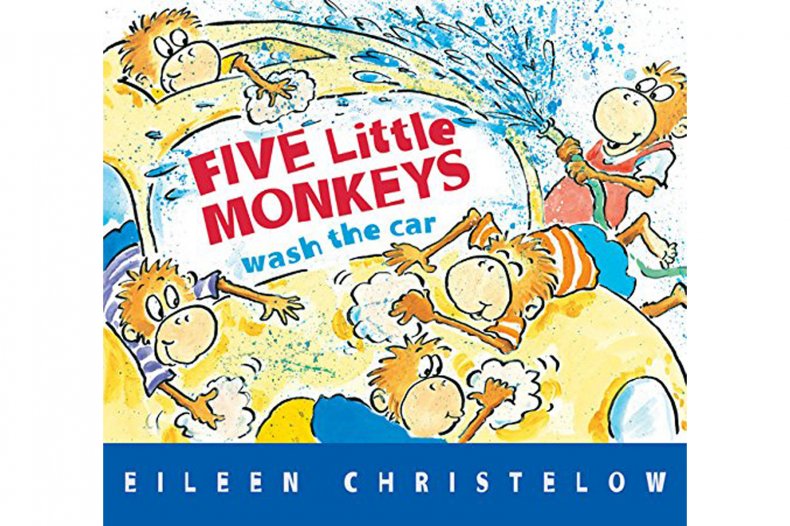 Children will enjoy guessing what wacky adventures Eileen Christelow's monkeys will take on next in Five Little Monkeys Wash the Car. Christelow's illustrations show the monkeys cleaning and restoring an old car until it shines like new, introducing children under three to the world of vehicle responsibility. The monkeys and Mama take on several adventures in the series.
Buy the board book on Amazon for $8.99.
Newsweek may earn a commission from links on this page, but we only recommend products we back. We participate in various affiliate marketing programs, which means we may get paid commissions on editorially chosen products purchased through our links to retailer sites.