A 'Seinfeld'-Themed Food Truck Gave Away Junior Mints, Drake's Cakes, and Other Unforgettable Snacks from the Show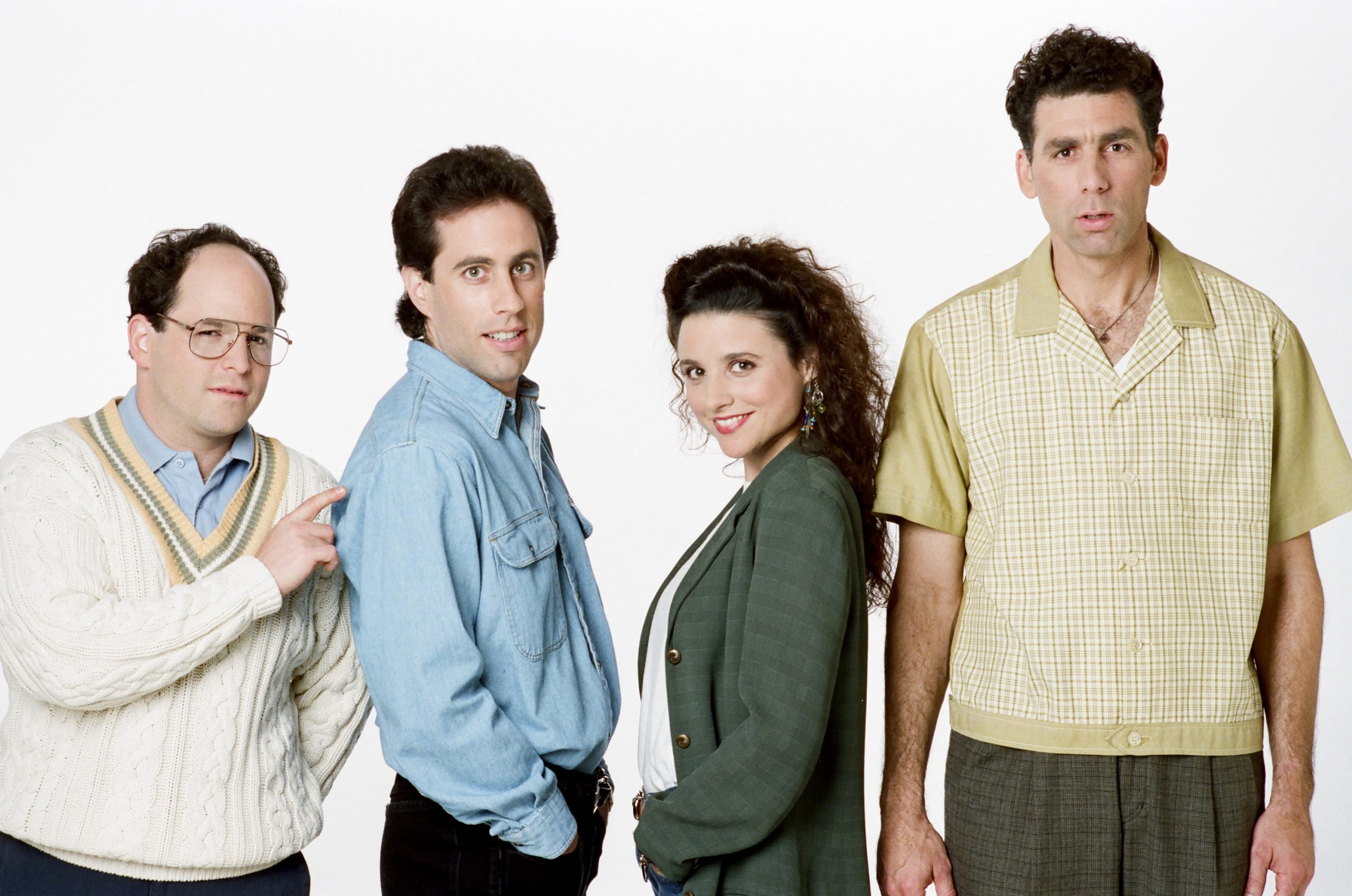 Seinfeld may have ended over 20 years ago. But the sitcom remains a fixture in popular culture. And to bring back some of its beloved nostalgia, a Seinfeld-themed food truck toured New York City and gave away snacks that were often referenced on the show. 
'Seinfeld' was one of the most popular shows of the '90s
Seinfeld was undoubtedly one of the most popular sitcoms of the '90s. Created by comedians Jerry Seinfeld and Larry David, the show followed four friends — Jerry (Jerry Seinfeld), Elaine (Julia Louis Dreyfus), George (Jason Alexander), and Kramer (Michael Richards) — as they hilariously navigate everyday life in New York City. 
Seinfeld was one of the highest-rated comedies on TV in the '90s. It ran for nine seasons, from 1989 to 1998, and earned worldwide acclaim. The NBC series won several accolades throughout its run, including ten Primetime Emmys, three Golden Globes, and six Screen Actors Guild Awards. 
Many Seinfeld episodes centered on foods Jerry and his friends either loved or hated. The Season 6 episode, "The Pledge Drive," takes on the trend of eating a Snickers candy bar with a knife and fork. And the memorable Season 4 episode, "The Junior Mint," features Kramer's favorite movie theater snack falling into a patient's open abdominal cavity during surgery. 
A 'Seinfeld' food truck is touring the country and giving away show-themed treats
Seinfeld fans in New York City were treated to some of the show's most iconic snacks in late April. As reported by NBC New York, a sitcom-themed food truck toured the city and gave away some of Jerry, Elaine, George, and Kramer's favorite munchies. 
The Seinfeld truck is decorated with pictures of the crew's go-to foods, including salads, pretzels, black and white cookies, mangos, and muffin tops. One of their infamous catchphrases, "Yada, yada, yada," is painted in big bold letters just above the windshield. And when parked, fans can take pictures next to a cardboard cutout of Jerry wearing a sign that read, "No soup for you" — a reference to the iconic Season 7 episode, "The Soup Nazi." 
While driving around the Big Apple, the truck handed out snacks that Seinfeld fans might remember from the show. Fans got treats like Junior Mints, Snickers, Drake's Coffee Cakes, and Ring Dings. 
The 'Seinfeld' food truck hits multiple cities across the United States 
New York City fans aren't the only ones who'll get to enjoy show-themed snacks, because the Seinfeld food truck is being featured in multiple major cities. It started its tour with a two-day visit to New York and Los Angeles on April 22.
The truck then appeared in Chicago from April 29 to May 1. It will show up in Dallas from May 6 through May 8. And it will hit its final destination, San Francisco, on May 13.
RELATED: 'Seinfeld' Star, Jason Alexander, Has His Own Thoughts on Most Immoral Character