As new car inventory dries up, here are the ones that are almost impossible to get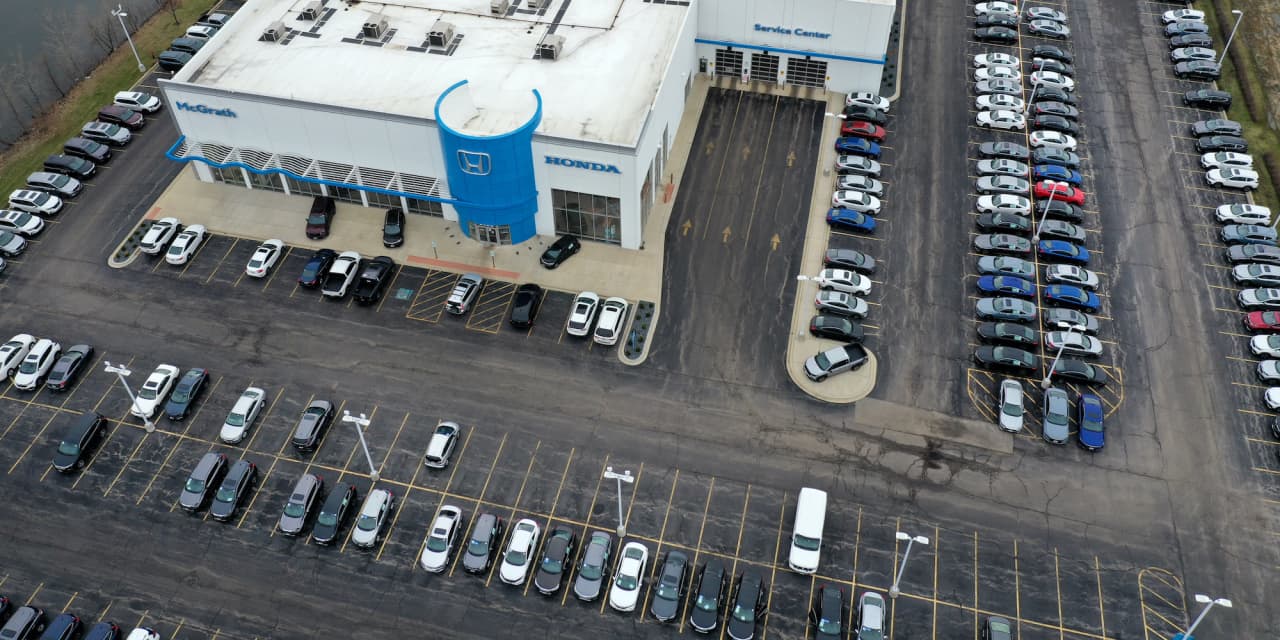 Blame a global computer chip shortage that has crippled car production, pent-up demand caused by coronavirus pandemic restrictions, or simply a bustling economy. No matter the cause, one thing is for sure: new cars are in short supply.
Cox Automotive found that some models are nearly nonexistent on dealer lots. A standard metric used in the automotive industry looks at the theoretical number of days it would take for dealers to run out of a specific model entirely, assuming supply was cut off.
See: Brace yourself for a summer of shortages — from lifeguards and fireworks to lobster and beef burgers
Toyota
TM,
+0.72%
dealers have the weakest inventories: just 18 days' supply on average, meaning lots would be essentially empty in less than three weeks if the automaker stopped shipping new cars from its factories.
The hottest Toyota is, ironically, one of the oldest designs on the market. The 4Runner SUV is down to just 9 days' supply. Many of Toyota's biggest dealers don't even have a single 4Runner in stock, while some dealers are asking over list price on the off-road-oriented SUV.
Another model that's tricky to find is the Chrysler Pacifica minivan, which has less than 20 days' supply.
Also see: Used cars and housing costs drove inflation last month
General Motors'
GM,
+0.24%
large SUVs, including the Chevy Suburban and Tahoe, GMC Yukon, and Cadillac Escalade are tricky to find, too. Dealers have less than 25 days' supply on average for the big SUVs, which can cost as much as $100,000.
It's not clear when automakers will be able to boost production to keep pace with demand, though the Biden administration has said it wants to allocate as much as $50 billion to shore up the chip shortage.
This story originally ran on Autotrader.com.