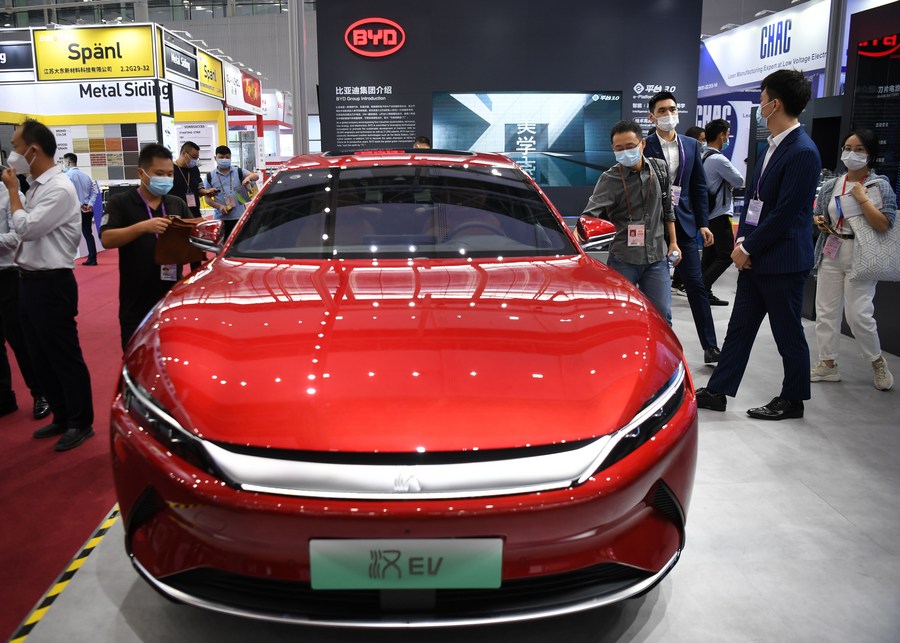 BYD Auto revs into pole position with NEV sales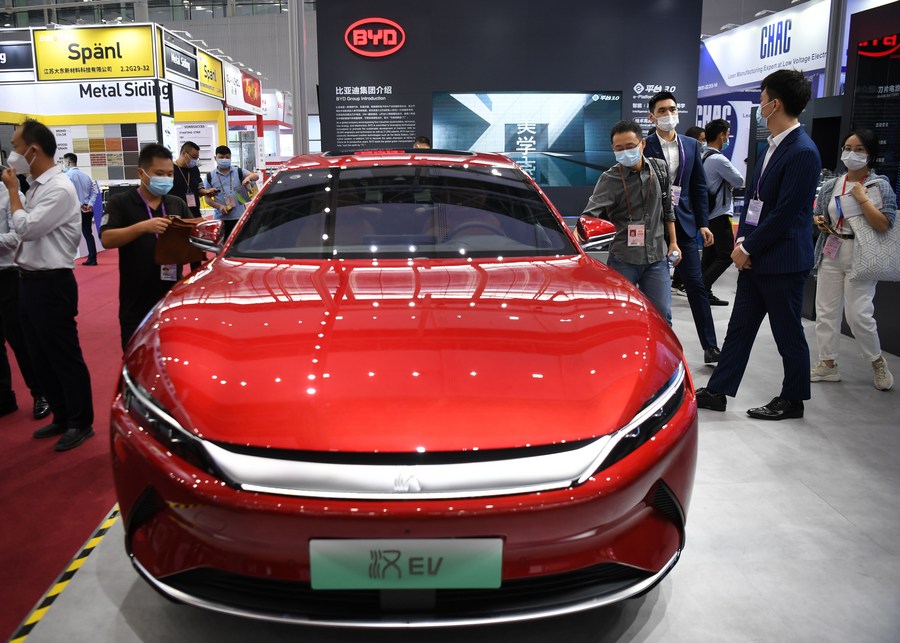 BYD Auto has outraced Tesla to become the world's top-selling new energy vehicle maker, the latest sign of electric cars and plug-in hybrids gathering momentum in China.
The Shenzhen, Guangdong province-based company sold 641,350 NEVs, most of which were in China, in the first six months, up 314 percent from the same period last year, according to its filing to the Shenzhen Stock Exchange. That was nearly 80,000 units more than Tesla, which sold 564,743 vehicles from January to June.
BYD outsold Tesla in 2018 but the US carmaker had since accelerated its production and deliveries to rank No 1 on the list of NEV makers, until the first half of this year.
Tesla said production suspensions earlier this year and other supply chain-related disruptions affected its sales.
Tesla said its Shanghai plant began resuming production in late April with a helping hand from local authorities, who held meetings to help facilitate the automaker's work. It resumed 100 percent capacity production last month.
Analysts said the size of the Chinese vehicle market and Chinese automakers' race to electrification are helping boost sales.
BYD quit the gasoline car business in March this year, becoming the first conventional carmaker worldwide to focus solely on the NEV segment.
"Chinese carmakers are quicker to launch new models and they have a better understanding of local customer preferences. That is why they are likely to lead in the era of electrified and smart vehicles," said Edward Wang, managing director of syndicated research at J.D. Power China.
Tesla CEO Elon Musk said in May that he expects some "very strong companies" to emerge from China and provide stiff competition to the company in the electric vehicle sector in the years ahead.
Statistics from the China Passenger Car Association showed that only three out of the 15 most popular NEV automakers selling cars in the country from January to May were foreign brands.
Tesla ranked third, and Volkswagen's two joint ventures-FAW-Volkswagen and SAIC Volkswagen-occupied 14th and 15th place. Combined they had a 10.4 percent market share in China.
In the first five months, NEV sales in China reached 1.89 million units, up 117 percent year-on-year. They accounted for 59 percent of the global total, according to the association.
NEV sales in June are expected to hit a monthly record of 500,000 units as local authorities are offering financial incentives to boost car consumption, the CPCA added.
Besides established carmakers like BYD, startups are seeing their sales revved up as well.
Nasdaq-listed Nio saw its monthly deliveries rebound to exceed 10,000 units in June, saying "production and deliveries have fully returned to normal in June".
Another four startups, including Xpeng and Nezha, each sold over 10,000 vehicles as well last month, consolidating their momentum seen in previous months.
Xu Huixiong, an auto analyst at Essence Securities, said the NEV sector is boosting China's overall auto sector.
The securities firm's statistics showed that seven out of the top 10 electric models priced over 200,000 yuan ($29,842) in 2021 sported Chinese brands, with the three foreign models coming from Tesla and BMW.
Xu expected over 47 percent of EV models from Chinese brands will be premium ones priced over 200,000 yuan by 2025.
"Prior to 2021, over 90 percent of models at and above this price came from foreign brands," he said.