Launch 129i OBD2 Automotive Scan Tool review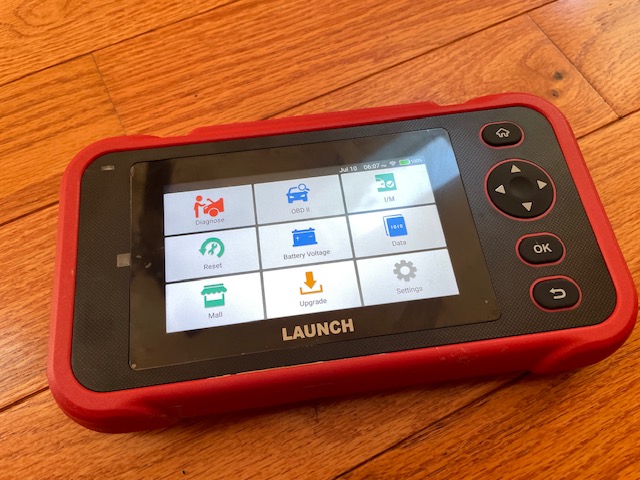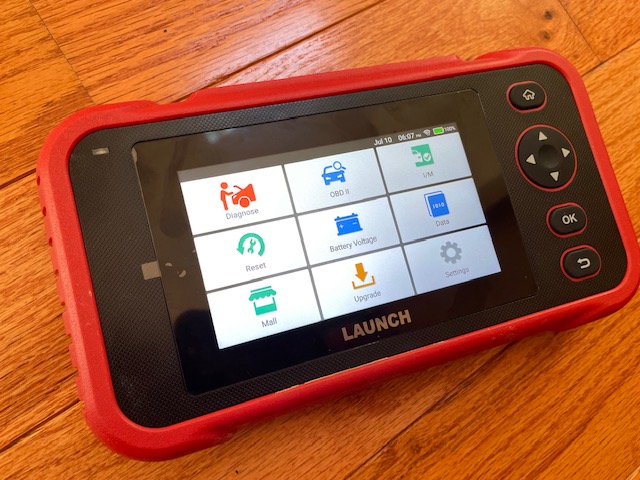 REVIEW – Vroooom! Sputter sputter! Tick tick tick! Clunk! For those of us that what to know the reasons our cars whir and tink along, and are even more curious what to do when our beloved 4-wheel conveyances STOP making the sounds, the Launch 129i OBD2 Automotive Scan Tool comes to the rescue!
What is it?
The Launch 129i an automotive scan tool that communicates with the computer inside a car and provides diagnostic information and reset capabilities.
Hardware Specs:
15 reset functions
Full OBD functions
Auto VIN detection
Battery voltage test
4 in 1 live data stream graph
Generates automatic vehicle health report,
Print and share capabilities
Trouble code online search
4100mAh  internal battery
Storage 12GB
5″ touch HD screen, 720×1280, with keypad
15 reset functions include Oil EPB SAS TPMS & Throttle Body Reset, BAT Match, Injector Coding, Gear Learn, Bleeding, Gearbox Learn, AFS, Sun Roof, Immobilizer. Among these 15 reset functions, Oil EPB SAS TPMS & Throttle Body reset, Maintenance interval reset
I/M readiness monitor functions for determining if a vehicle is ready to undergo an inspection or smog test
Free lifetime updates vis Wifi
Engine Transmission ABS and SRS diagnostics.
Reads and clears trouble codes
Graphic live data streaming and playback support 2 graphs or 4 PID's
Data record, playback, and printable health reports are sharable via email
An extensive database works on most vehicles that support OBDII EOBD/JOBD KOBD Protocol vehicles worldwide since 1996, including Cars, SUVs, Minivans, 12v light-duty trucks, and diesel engines.
Multilingual operation
Screenshot capabilities
5-year warranty
24-hour online tech support
What's in the Box?
Launch 129i OBD2 Automotive Scan Tool
OBD2 interface cable
Storage bag
Instruction manual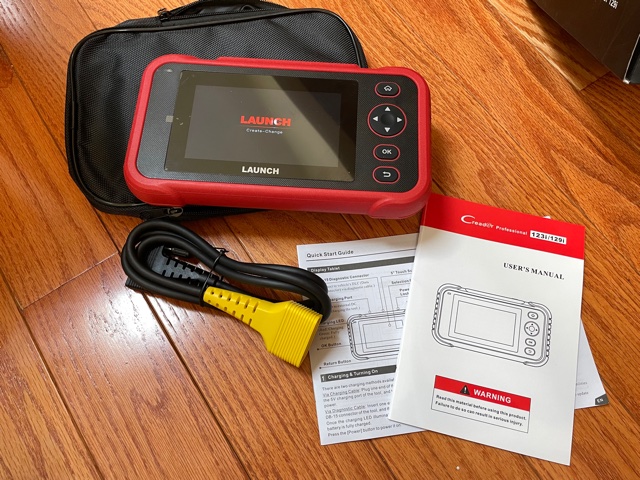 Design and Features:
Packaging is good. No bruises along the way.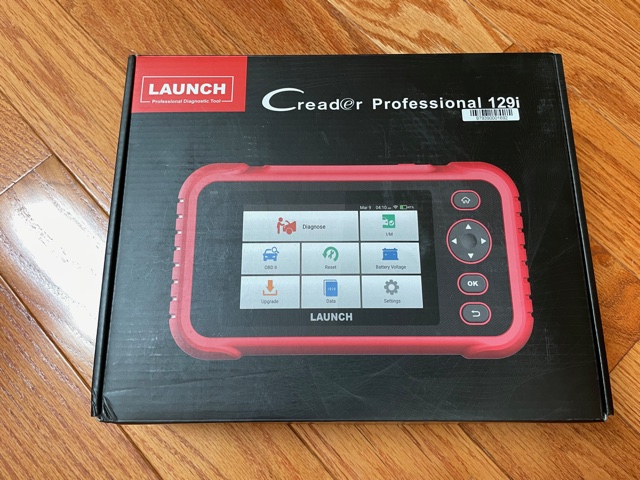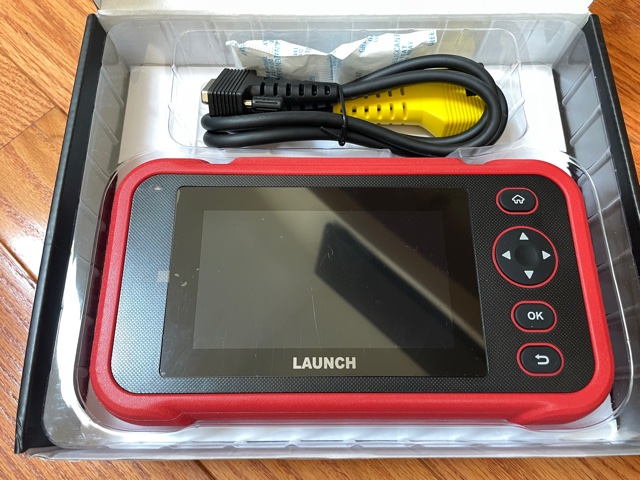 As with most battery-operated gadgetry, the first step was charging. Unfortunately, the Launch 129i OBD2 Automotive Scan Tool does not come with a power supply. The charging port is a 5-volt, 2-Amp coaxial socket. If you want to charge and update files without being connected to a vehicle, finding a power supply will be a necessity. I would have preferred an external power supply be included, or change the power connector socket to micro-USB or USB-C. In my case, I was able to make an adapter that worked suitably. Charging took about 4 hours.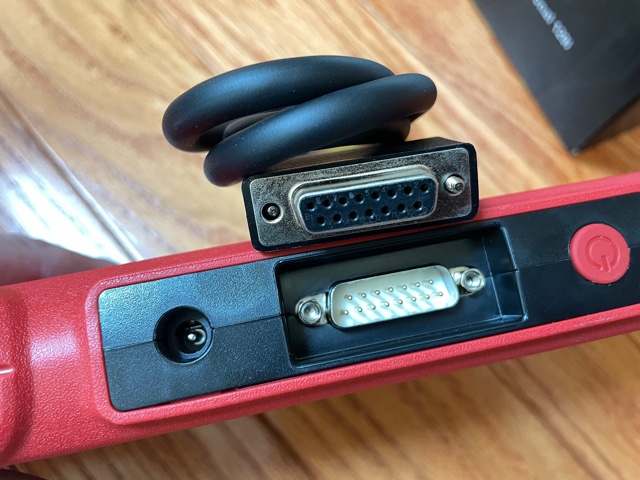 There is a speaker in the back of the tool that makes different sounds during use.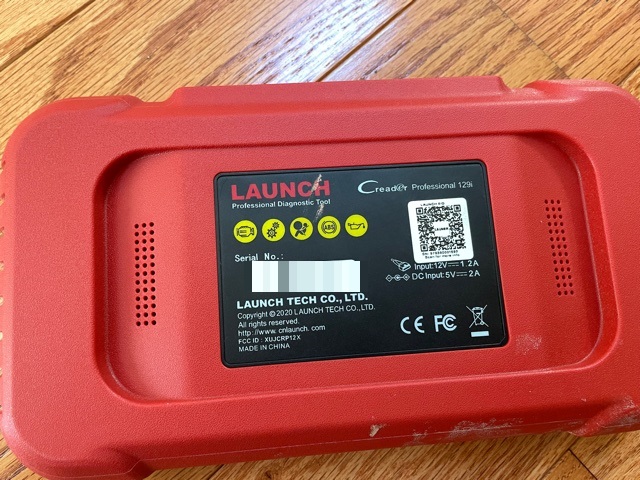 The Launch 129i OBD2 Automotive Scan Tool manual is well-written and informative.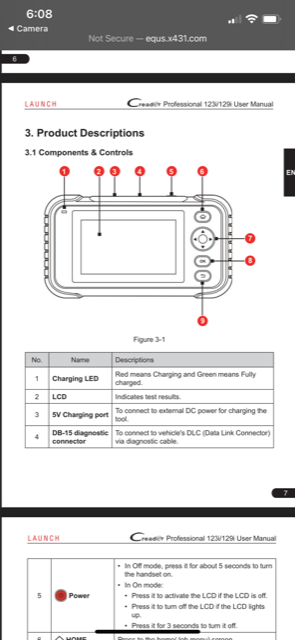 The Launch 129i OBD2 Automotive Scan Tool is usable right out of the box, but I preferred to update the software before use. The database is easily updated through a Wifi connection and took about an hour for 52 vehicle manufacturers.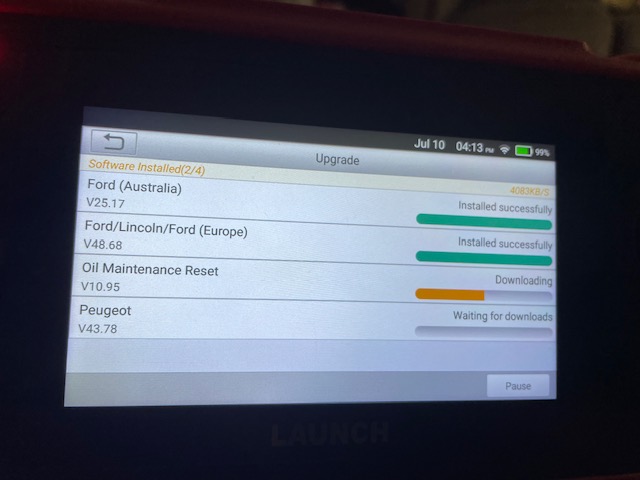 The 129i connects to a vehicle's computer using the OBD2 port.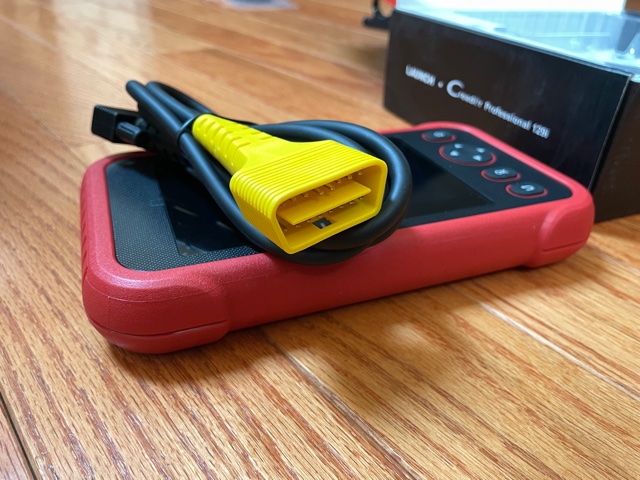 Setup connects the Launch 129i OBD2 Automotive Scan Tool to Wifi, sets the time zone, and configures the tool for use.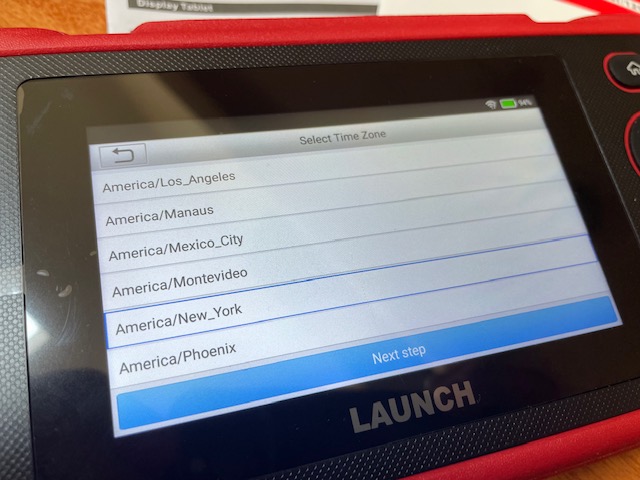 Menus are intuitive.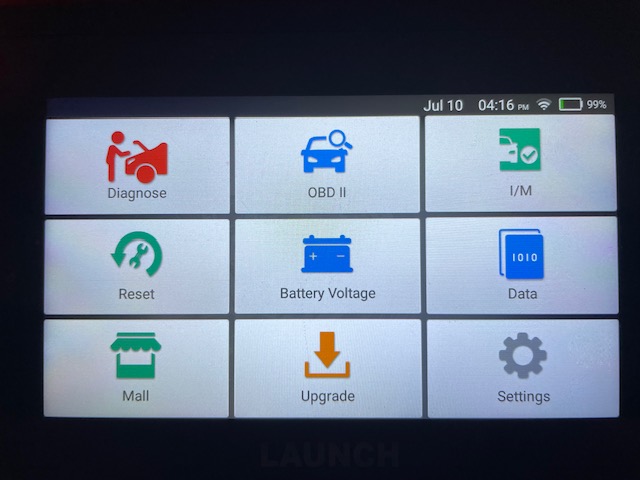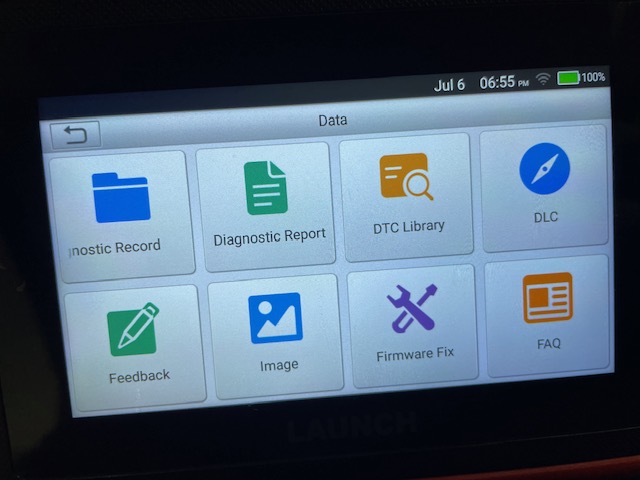 When connected to a vehicle, the 129i automatically detects the VIN code, manufacturer, model, and some of the vehicle's characteristics.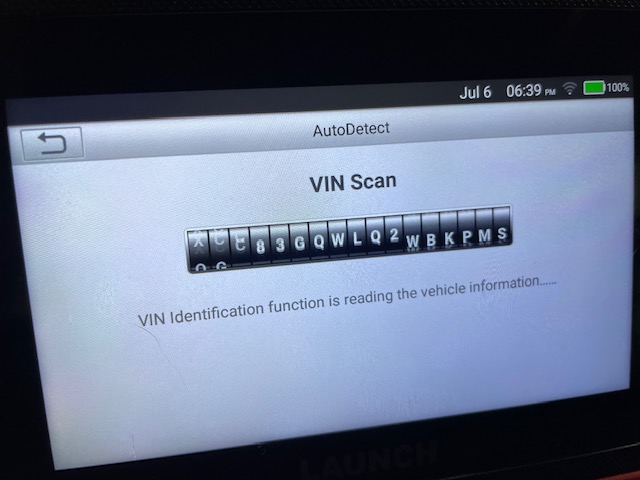 On the two cars I tested, the Launch 129i OBD2 Automotive Scan Tool prompted me to input vehicle equipment that wasn't automatically detected.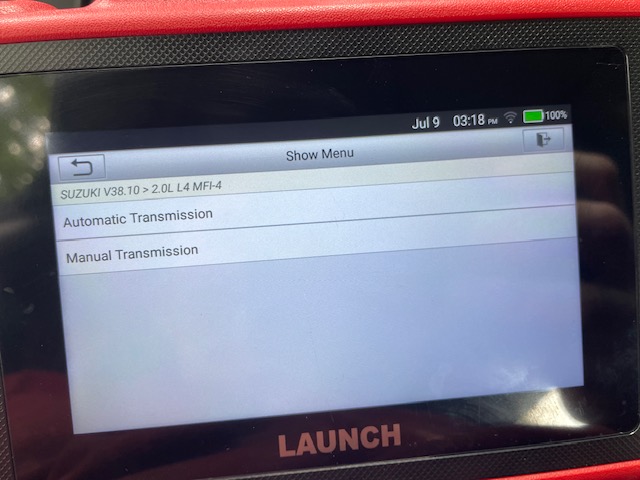 If preferred, the vehicle can be chosen from the broad on-board database.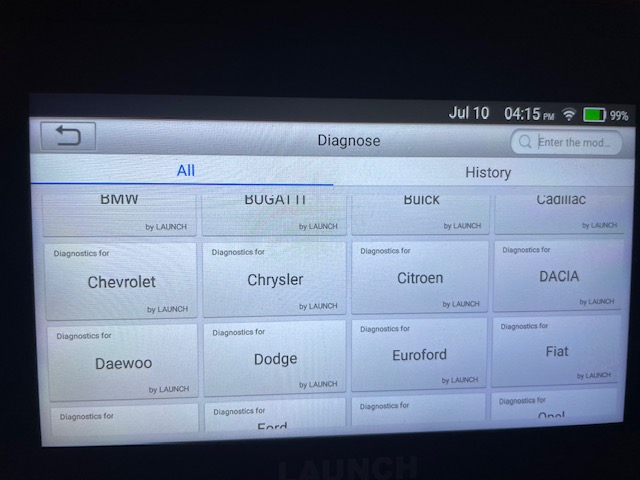 After completion, the 129i performed a vehicle health test, showing me many of the issues the cars' computers were experiencing. I found the results complete and informative.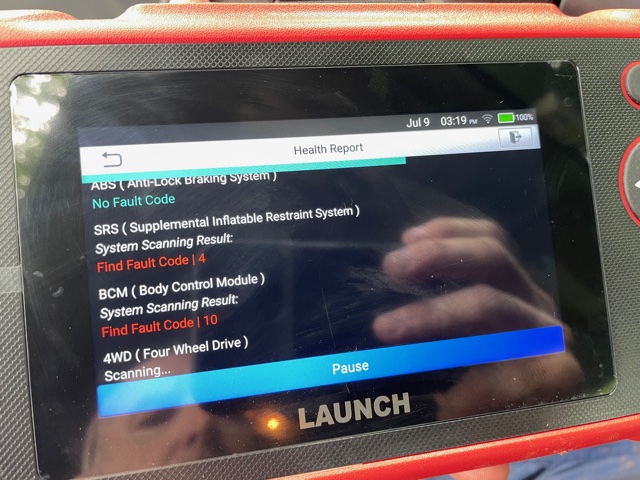 I was very impressed by the specific nature of the test functionality. For my 2008 Smart car, the tool identified individual modules installed in the car, reset the problems, and allowed me to individually walk through dozens of functions.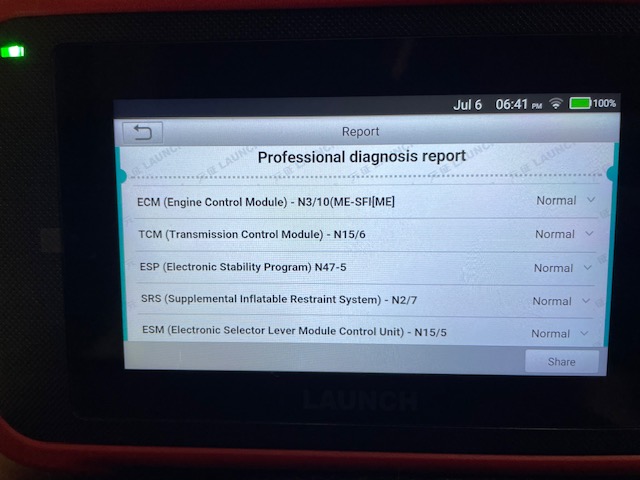 That being said, it's clear that the capabilities of this tool are far beyond those of an OBD2 code reader. For serious troubleshooting, the Launch 129i OBD2 Automotive Scan Tool is an exceptional beast!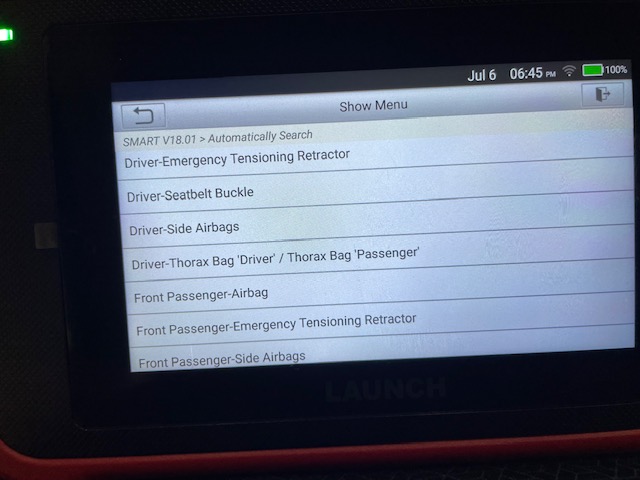 I was easily able to clear multiple trouble codes on my daughter's Suzuki.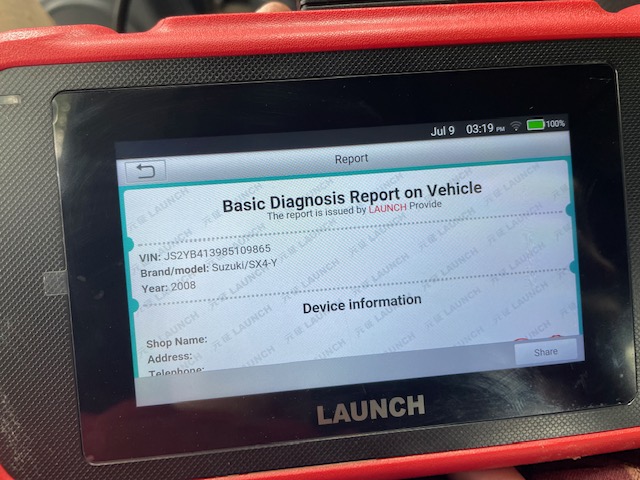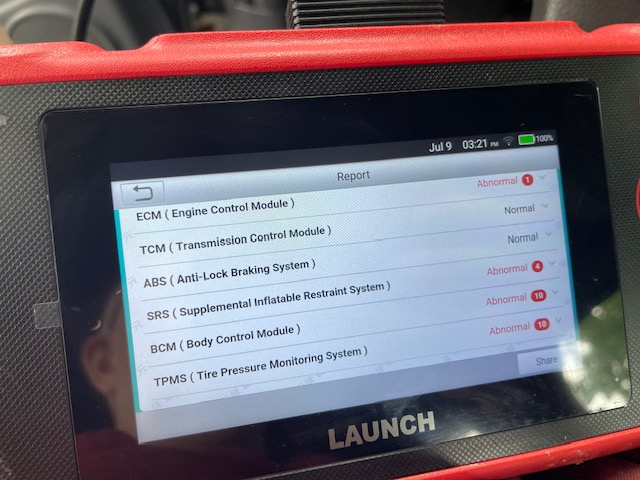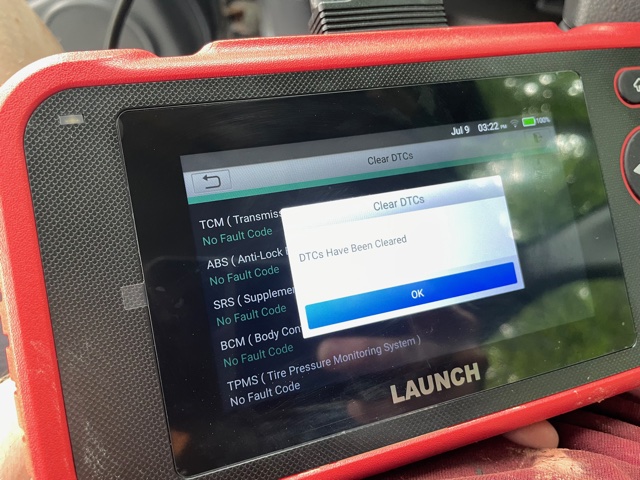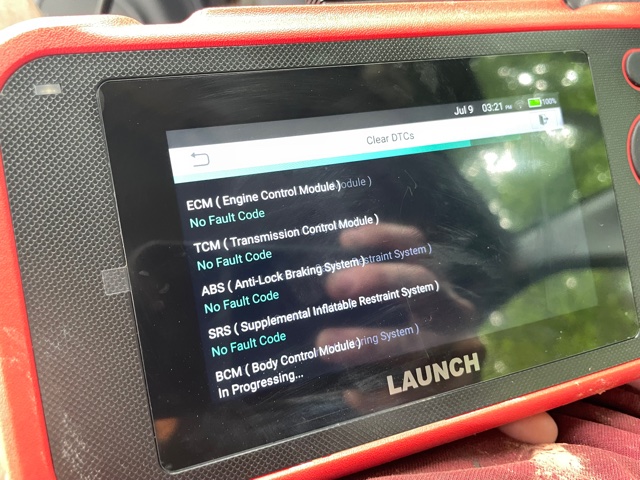 Not only did the Launch 129i OBD2 Automotive Scan Tool display the fault codes, but expertly provided the fault descriptions.
Depending on the car, many functions can be graphed. This functionality is especially effective for troubleshooting pesky problems that might cost a bundle at a dealership or mechanic's shop.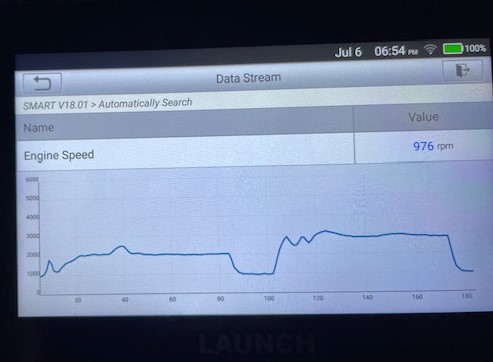 Additionally, the 129i can reset oil life, maintenance interval, tire pressure systems, and even steering angle sensors – spectacular! To put things in perspective, about a year ago, my Smart car needed a trip to a Mercedes dealer an hour away for a  sensor issue. A 10-minute job turned into a 3-hour wait and a $250 bill. With the 129i, I could perform the same job myself in my garage and save 5 hours of time, 120 miles of driving, and $250. On the trip to the dealer alone, the Launch 129i would have paid for itself.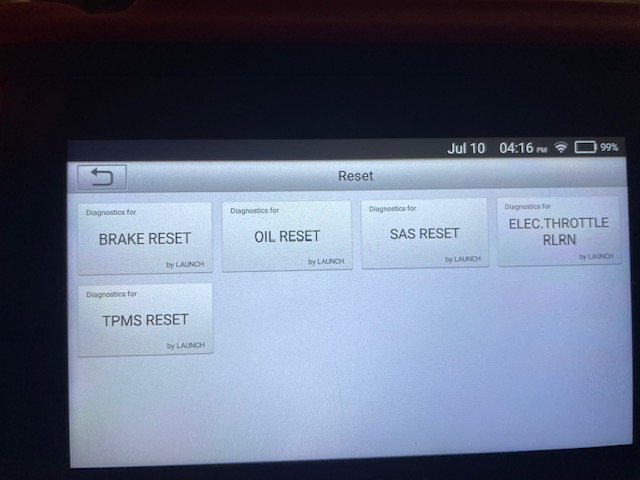 For an additional charge, the Launch 129i OBD2 Automotive Scan Tool can be upgraded with many different software enhancements.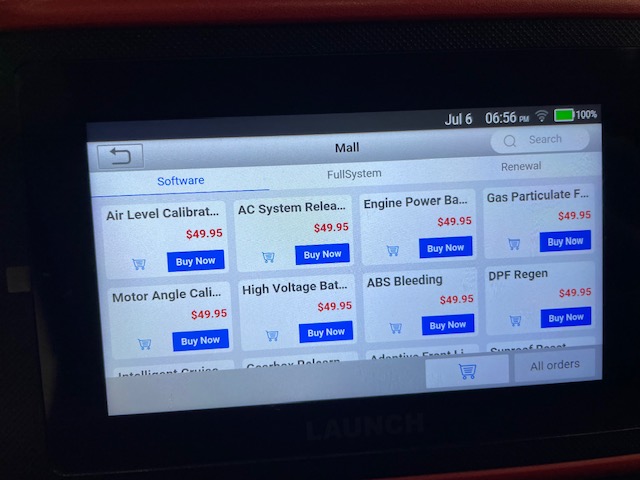 What I Like:
Extensive vehicle database
Automated vehicle health reports
Very user friendly
What I Would Change:
Include a charger or change the charging port type to USB
Final Thoughts:
Launch's 129i OBD2 scan tool is a great addition to any serious automotive technician or "weekend warrior's" garage. For an amateur mechanic, the automatic functions are outstanding. For professionals and enthusiasts, it's is a capable, extensive, and easy-to-use tool. The Launch 129i won't fix your car if it's physically broken, but it sure makes it easier to find and diagnose problems that your car's computer detects.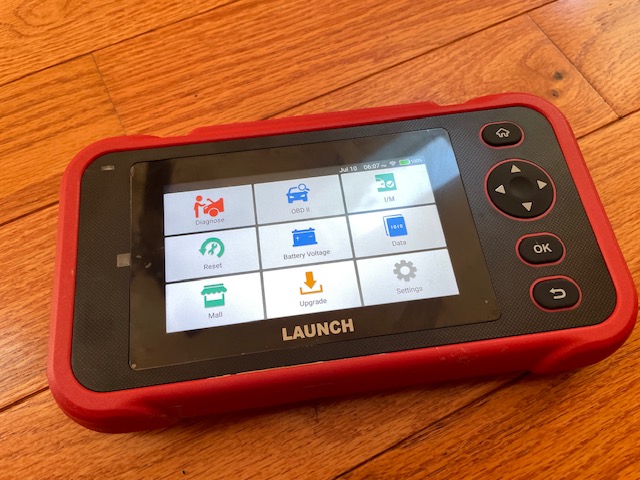 Price: $259.00
Where to buy: Amazon
Source: Sample for this review was provided by Launch.
Support The Gadgeteer
:
We may earn a small affiliate commission from purchases made from buying through links on our site. As an Amazon Associate I earn from qualifying purchases. Learn more.