Motor Mouth: Is Europe about to declare lithium a hazardous material?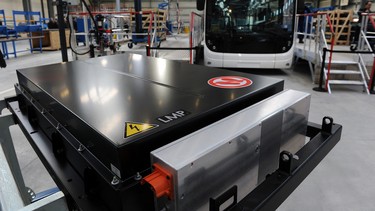 The European Chemicals Agency may classify some lithium salts Class 1A "reproductive toxins" — say goodbye to cheap EV batteries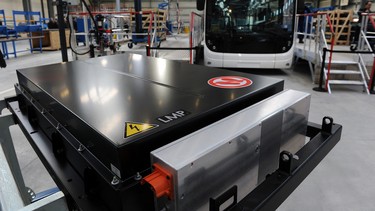 Article content
The European Commission may, by the end of this year, label lithium a Category 1A toxin. A "reproductive toxin," no less. Officially, it is the European Chemicals Agency (ECHA)'s Risk Assessment Committee (RAC) that has determined that lithium carbonate, lithium hydroxide, and lithium chloride should be classified as toxic, but according to the American Journal of Transportation, since the ECHA is re-iterating what French scientists have already determined, there's a good chance lithium itself will be deemed dangerous.
Article content
That determination is no trivial matter. According to the International Labour Organization (ILO), the definition of a Category 1A reproductive toxin is a substance that "is known to have produced an adverse effect on reproductive ability or capacity or on development in humans," and that means, under Classification, Labelling, & Packaging (CLP) Regulations, that they are substances that may limit fertility as well as cause harm to unborn children. There is also, according to AJOT, some mention of children being harmed during breast-feeding. Serious stuff, in other words.
Motor Mouth: How EVs are pitting environmentalists against themselves

Motor Mouth: There's a much better way to subsidize EVs
Article content
In a quest for balance, I will mention that there is some dissension, at least one ECHA scientist believing that lithium deserves only a 1B rating— "is suspected" replacing "is known" in the above definition — or perhaps even a 2 classification (this time substitute "presumed" for "known"). Nonetheless, that means that lithium carbonate, hydroxide and chloride are at least "presumed" to be toxic to human fertility. Even under the most optimistic lens, that's still (semi-)serious stuff.
Sufficiently serious that numerous sources are positing that it would dampen E.U. efforts to become lithium-independent, not to mention undermine its energy security (an especially important topic in these "friend-shoring" times). And while that is not likely to stop the manufacturing of the lithium-ion batteries that power our electric vehicles, such a reclassification could well drive up costs for the domestic production of EV batteries, any material requiring special handling, by definition, being more costly to produce.
Article content
Indeed, according to Rystad Energy — an independent energy research company headquartered in Oslo, Norway — that re-classification would increase costs in at least four stages of the battery supply chain: lithium mining; processing; cathode production; and recycling, in each case the safeguards predicating a rise in manufacturing costs.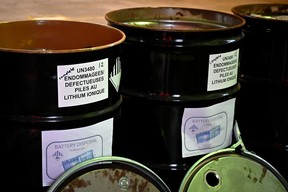 These regulatory-based threats to battery pricing couldn't come at a worse time. Thanks to worldwide supply-chain issues, the once-promised reduction in battery manufacturing costs has stalled. Indeed, according to Sam Jaffe, vice-president of battery solutions at E Source, battery manufacturing costs are already predicted to increase 22 per cent by 2026. If Rystad is right and manufacturing becomes more expensive as a result of these reclassifications — and remember that the International Energy Agency estimates that we'll needed 40 times as much lithium by 2040 — the added cost may be another nail in the coffin for the price parity with ICEs that's been promised for so long.
Article content
Electric vehicle prices, in fact, have already started increasing, GMC recently hiking the MSRP of its (already-stupidly-priced) Hummer EV by more than US$6,000. Rivian is upping its prices by US$10,000, and, according to Axios, some models of Teslas have had as many as four price increases in the last year. Nor is this trend likely to abate, Jaffe predicting that the average battery-powered vehicle may cost as much as US$3,000 more in the next four years.
If manufacturing becomes more expensive as a result of these reclassifications, the added cost may be another nail in the coffin for the price parity with ICEs that's been promised for so long
In other words, EV prices have nowhere to go but up, a trend that will only be exacerbated if the E.U. labels lithium as toxic. That these price increases are happening on the cusp of a recession and the end of a 30-year run of "cheap" money isn't going to speed up the transition to electrification.
Article content
The reclassification might also limit European attempts to source its own lithium. As Motor Mouth has already detailed, there are already significant objections to new lithium mines proposed for Portugal and Germany. But, so far, those protests have been based mainly on their local environmental impact. Threats — perceived or real — against unborn babies (not to mention their conception!) are not going to mollify an already anxious audience.
Nor will this toxicity be limited to Europe. As AJOT notes, "The E.U. is a global regulatory powerhouse, so any decision to classify lithium as Category 1A toxicant in the world's largest single market will be keenly studied by regulators elsewhere." Indeed, even here in North America, concerns about long-term consequences are already threatening the mining of lithium.
Article content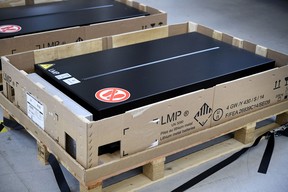 According to Reuters, Piedmont Lithium just revealed its North Carolina mine might be threatened by a slow-moving regulatory process. "We think two of our projects will happen faster than our Carolina Lithium project: Quebec and Ghana," says company chief executive Keith Phillips, though it's hard to believe that La Belle Province would remain quite so sanguine should a European warning of threats to human reproduction become real.
To be clear, none of this is going to prevent our transition to electrified transportation. It could well, on the other hand, reduce the pace of that transition. Indeed, Jaffe has reduced his EV sales predictions for 2026 by five to 10 per cent, and the supply-chain hiccups that most concern him will certainly not be helped by increased regulation in the mining, production, and recycling of lithium.
Just as we found out (too late) that the lead we added to gasoline had some serious side effects, and that the diesel's ability to reduce greenhouse gasses resulted in, well, Dieselgate, so, too, are electric vehicles coming under increased scrutiny for their unintended — and, unfortunately, too often ignored — consequences. We need to pay more attention to the damage we are inflicting on the planet while we "save" it.