Secret Shoppers: Traditional Dealers Better at Selling EVs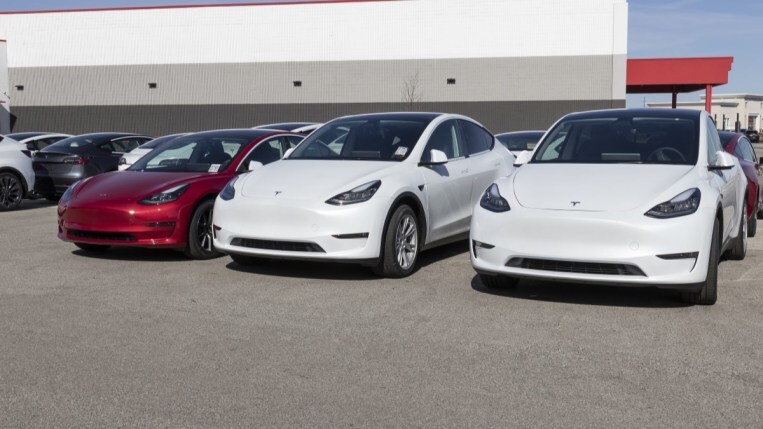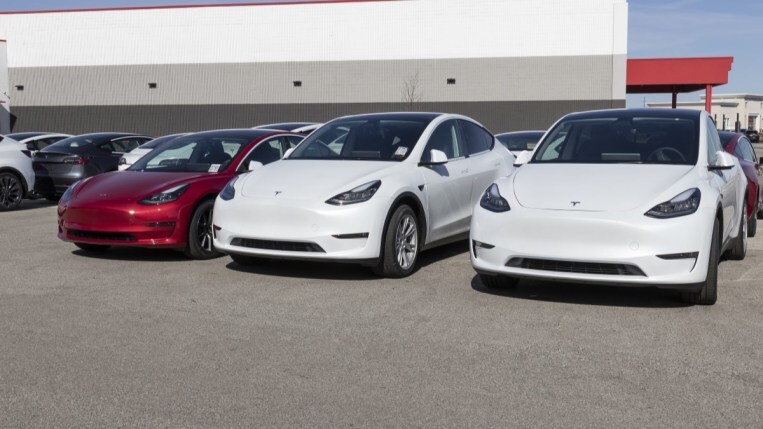 Traditional automakers who sell both electric vehicles (EVs) and gasoline-powered cars provide a better shopping experience than EV-only startups, according to a new study.
Pied Piper Management Company is a research firm that uses secret shoppers to evaluate customer satisfaction at car dealerships.
The company inquired about 1,657 luxury cars online between July 2021 and June 2022 for its annual Prospect Satisfaction Index study. It followed up with in-person visits (for automakers that operate dealerships) or phone calls (for those who sell only online) for about 1,096 of the cars.
Secret shoppers compared the helpfulness and responsiveness of sales staff at 25 luxury car brands.
The result? Cadillac provided the best shopper experience, followed by Infiniti and Mercedes-Benz. EV-only startup Rivian provided the worst, with similar online retailers Polestar and Lucid not far behind.
A New Sales Model
Traditional automakers sell their cars through dealerships. The companies that build the cars don't own the dealerships. They're separate companies. But automakers work with committees of dealers to develop their sales practices. They try to make the experience of buying a Lexus similar whether you're in Los Angeles or Minneapolis.
That model has dominated car sales in the U.S. for over a century.
The rise of electric car startups has shaken up that system. Spurred by Tesla's success, a raft of new startups have begun selling cars through their websites or through dealerships operated directly by the companies that build cars.
That sales model isn't legal everywhere. State laws govern car sales, with some not allowing companies to operate their own dealerships. That can lead to some strange circumstances. Tesla, for example, operates "galleries" in certain states where customers can view cars but must buy them online.
But the new system has some traditional automakers reconsidering.
Over the last year, several automakers have been in conflict with dealerships over sales practices. Ford, GM, Hyundai, Nissan, and Subaru have all warned their own dealers against some pricing practices. The federal government has even stepped in with a proposal to restrict some dealership sales tactics.
Ford's CEO has even publicly mused about following Tesla's example and selling cars online, turning the company's dealership network into delivery and service centers.
But the Old One May Work Better
However, Pied Piper's study says the old model may lead to more satisfied buyers.
That's a little surprising. Theoretically, an online-only retailer would have an easier time creating a similar experience for every buyer than a company that operates thousands of stores run by different partners.
"With an online focus and few retail locations, these new EV brands have a great opportunity to excel with phone, chat, and email interactions with their customers, to compensate for the customer's lack of an in-person experience," says Pied Piper CEO Fran O'Hagan. "However, we have found that when their customers reach out for help or with questions, they are usually met with brand reps who answer only simple, scripted questions without being proactively helpful."
With 19 years of experience, Tesla has had more time to perfect the model than any other company. But the brand's performance has worsened in each of the last four years. "As Tesla's volume has grown, the shopping experience has not scaled with it," Pied Piper says.
Pied Piper Prospect Satisfaction Rankings:
Cadillac
Infiniti
Mercedez-Benz
Acura
Volvo
Lexus
BMW
Jaguar
Alfa Romeo
Audi
Porsche
Maserati
Aston Martin
Lincoln
Genesis
Land Rover
Lamborghini
McLaren
Rolls-Royce
Ferrari
Tesla
Bentley
Lucid
Polestar
Rivian