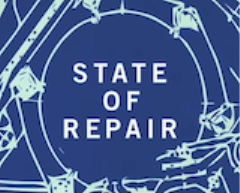 State of Repair is Motherboard's exploration of DIY culture, device repair, ownership, and the forces fighting to lock down access to the things you own.
People in Massachusetts overwhelmingly supported new right-to-repair legislation for cars in 2020. Now automotive manufacturers are doing whatever they can to delay and impede the implementation of the new law. The law was supposed to take effect in 2022, but new legislation filed in the Massachusetts legislature would push that date back to 2025.
The specific issue is whether car owners and independent repair shops should have access to the telemetric data generated by their cars. As cars become increasingly complex and computerized, the data they generate is key to conducting safe repairs. Access to that data has been withheld by automakers to keep people from repairing their own cars.
The Alliance for Automotive Innovation, an industry trade group made up of almost all car
…
Read More