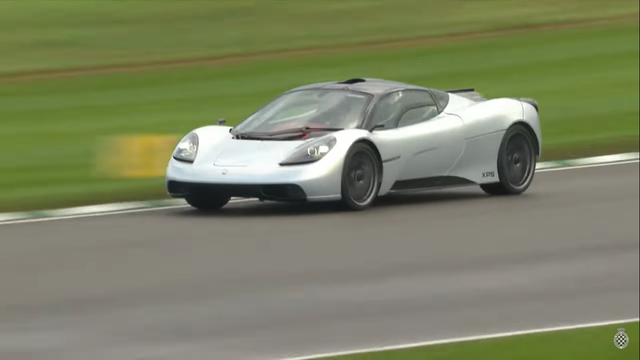 Goodwood Road & Racing / YouTube
The Gordon Murray Automotive T.50 is still a year away from reaching its 100 customers, but Murray's team has consistently shared videos of its development. That means we've already heard the naturally aspirated V-12 rev up to 12,100 rpm, seen a test mule in action, and watched Murray himself take his first drive in the car with a hard limit of 3,000 rpm. As exciting as all of that was, none of it compares to footage of the car roaring around an actual racing track. The company understood this, so they sent the car to this year's annual Goodwood Member's Meeting for a public debut.
This content is imported from YouTube. You may be able to find the same content in another format, or you may be able to find more information, at their web site.
Dario Franchitti, a three-time Indianapolis 500
…
Read More