Nissan invests $1.4B in the UK with battery plant and new EV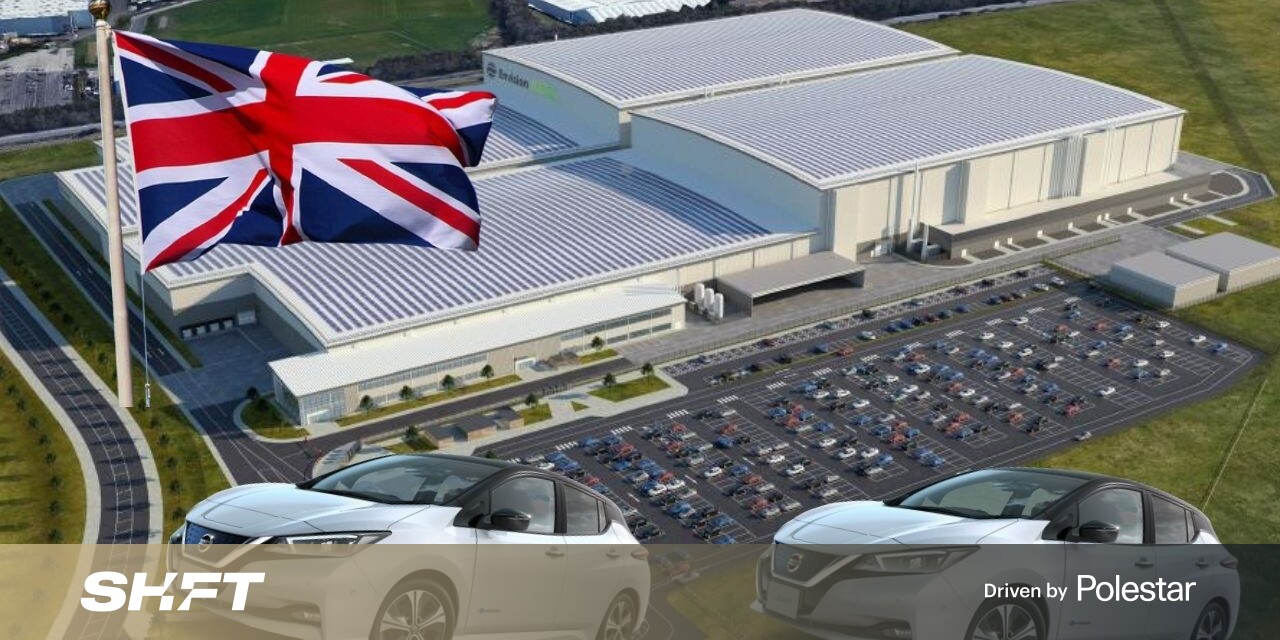 Japanese car giant Nissan has invested $1.4 billion in an EV hub in the UK, to supercharge its European electric future and give a massive boost to the British automotive industry.
The company announced today its plan to build a huge battery plant in Sunderland that is said to produce 10,000 vehicles per year, including a new-generation electric crossover.
Who and how
Nissan has partnered up with the Chinese battery tech company Envision AESC and Sunderland City Council on the project.
The plant itself will be built by Envision, which will invest $621 million to manufacture what will be the UK's first gigafactory. Strategically placed next to Nissan's plant in the same area, it will support the automaker's battery supply. 
The new gigafactory will have an initial capacity of 9GWh, but could reach up to 25GWh by 2030 with a potential future $2.5 million investment by Envision.
Nissan itself will put down $584 million to produce its new EV crossover at its adjacent plant, where it now manufactures its LEAF and the Qashqai crossover SUV. 
To help the first phase of the project, Sunderland City Council will create a $110 million local energy grid to provide 100% renewable electricity to the site. To that end, the grid will harness power from wind farms, solar parks, and a dedicated energy storage facility made from second-hand electric car batteries.
What's to gain
Apart from the 6,200 jobs the project promises to create, the UK has a lot to win from Nissan's plan. Prime Minister Boris Johnson's comments are indicative: 
Nissan's announcement to build its new-generation all-electric vehicle in Sunderland, alongside a new gigafactory from Envision-AESC, is a major vote of confidence in the UK and our highly-skilled workers in the North East.
The new gigafactory comes at a critical moment for the UK, which needs to enhance its battery production and supply, if it wishes to remain an investor-friendly option for car companies aiming to export to the rest of Europe.
Although the EU allows the post-Brexit UK the free trade of cars, there's a significant catch: at least 40% (rising to 55% in 2027) of the value of parts in a finished car that is exported to the bloc, must be produced in the UK or EU. 
Given that the battery makes up half of an EV's price, importing it would mean that the EU market would be off limits, making domestically made batteries the only option.
Similarly, a UK-based plant immensely benefits Nissan, whose adjacent car factory in Sunderland exports 70% of its units to mainland Europe.
---
Do EVs excite your electrons? Do ebikes get your wheels spinning? Do self-driving cars get you all charged up? 
Then you need the weekly SHIFT newsletter in your life. Click here to sign up.