Rebrand gives Aston Martin (new) wings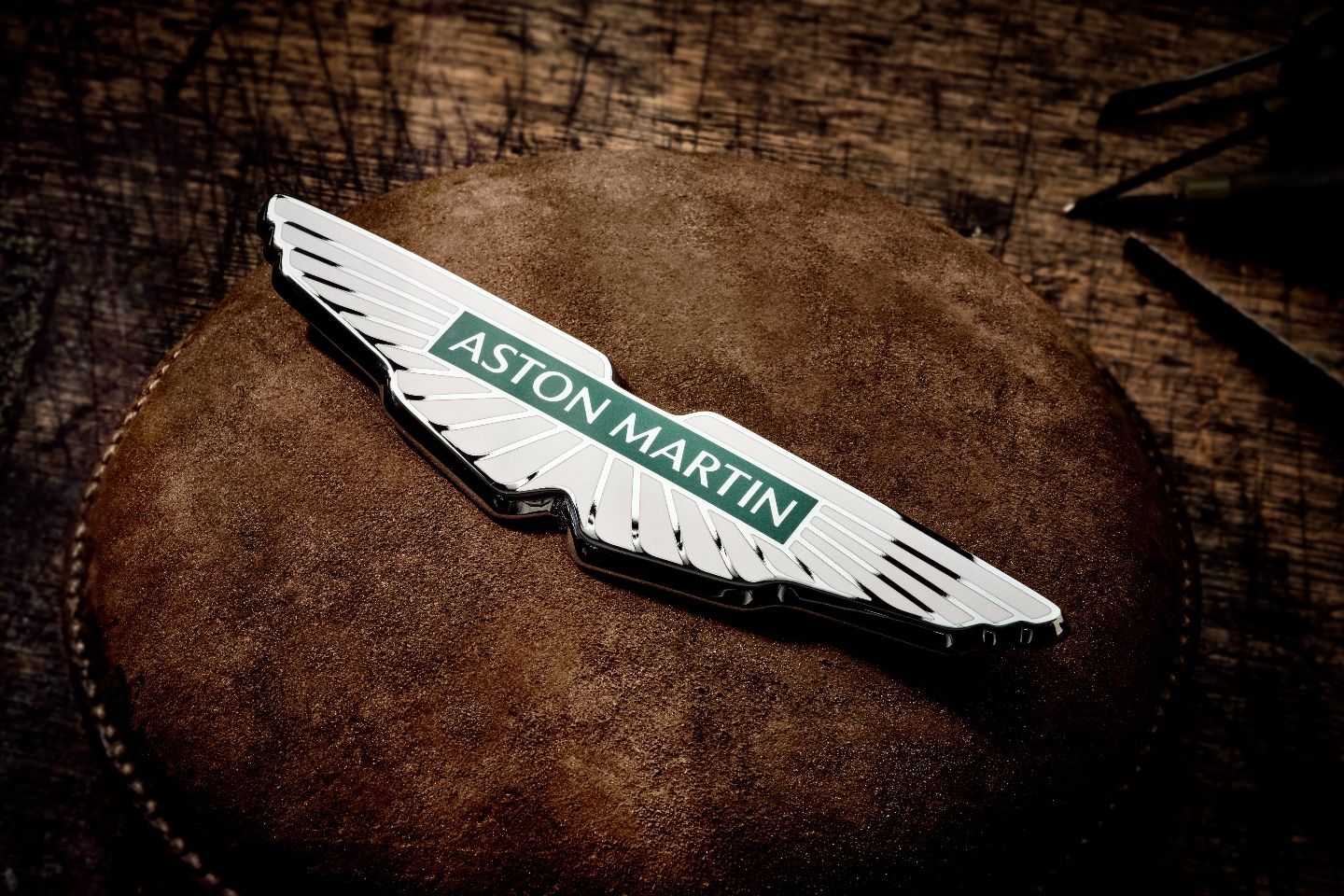 There's a new marketing campaign from Aston Martin. Intensity. Driven. That, by the way, is not a typo, it's the title. Intensity. Driven. So, what does it mean? Well, that's a good question. It's all about trying to open the brand up to a younger audience. No bad thing, that. You don't have to have an MBA in business to work out that the human lifespan is limited. If you don't suck in new blood, the business will be worm food about 20 minutes after your last, loyal customer has shuffled off this mortal coil. How is Intensity. Driven. going to hoover up a new intake, then? Well, I'll let Aston Martin explain.
'The strategic repositioning is the largest investment in Aston Martin's brand for more than a decade and strengthens its position at the pinnacle of the performance ultra-luxury segment. It builds on Aston Martin's growing appeal to a younger, affluent global audience strategically targeted by the brand, whilst underpinning its core values. In addition to the new visual and verbal expression, the radical redesign includes a contemporary update to the iconic wings, created by the manufacturer's world-renowned design function in collaboration with acclaimed British art director and graphic designer Peter Saville.'
There you go, then. All clear at the back? No, me neither. So let's break it down. At the heart of this rebranding is a redesigned set of Aston Martin wings. As the blurb says, the redesign was done in conjunction with Peter Saville. He is a graphic designer, whose specialism was record covers – he's done the sleeves for bands like Joy Division, New Order and Orchestral Manoeuvres in the Dark. He's also worked on other stuff. He did the 2010 England football team's shirt and has worked for a car company, too. Smart.
Now, I've researched heavily the differences between the new and old badge, and, to save you the trouble, let me explain what they are. The old badge had a semicircle swooping underneath the letters and, at the bottom of that, a vertical line. Both have now gone. Otherwise, it's the same, as far as I can see. Nice work if you can get it. What is nice work is how the badges are made. They're still handmade by Vaughtons, in the Birmingham Jewellery Quarter. Vaughtons is a 203-year-old silversmiths company, so it's clearly doing something right to keep its business buoyant. It's an firm with a rich history that includes crafting the FA Cup and the medals for the 1908 London Olympics. It employs an intricate process to make each of Aston's badges; one that requires 21 different stages of metal work, enamelling, baking, chroming, grinding and polishing. Lovely stuff.
Aston Martin has its own rich history of course. The new badge will appear on the F1 team's livery at this weekend's French Grand Prix, where it's celebrating the centenary of its first F1 entry. That is good marketing. F1 is in rude health right now, and Aston Martin is getting worldwide exposure to a wealth of new customers by competing. Perhaps that's why it's already seen 60 per cent of its new-car sales coming from conquest customers? Its latest models are appealing to younger buyers, too. Current cars, like the recently introduced DBX 707, are chasing those who love fast SUVs – and there are a lot of those. The eagerly awaited V12 Vantage appeals to the traditional buyers who want an old-school, front-engined, V12 coupé. And then there's the Valkyrie. A huge halo that shines down from above to show what Aston Martin can do.  
Perhaps it all proves that the best way to pull in the customers is not with a rebrand and a mildly altered badge. You simply need to build good cars, which people want, and go racing. Just like successful car companies have always done. But then I don't have an MBA in business, so what do I know.