May 10th, 2022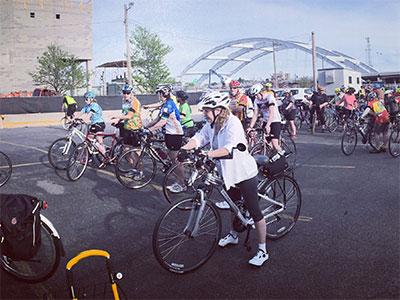 View Full Press Release (PDF)
Monroe County Executive Adam Bello today announced the kickoff of Bike Week 2022, which spans two consecutive weekends from May 13 to 22 and offers an array of cycling events for all ages and levels of expertise.
"The best way to celebrate Bike Week is to simply get on a bike: ride to work, ride to the grocery store or library, or just take a leisurely ride and have fun as you explore all the great bike paths, trails and roadways Monroe County has to offer," said Monroe County Executive Adam Bello.
Bike Week 2022, organized by Reconnect Rochester, celebrates biking in our community and encourages the use of bikes as practical, daily transportation. With many people taking up biking during the pandemic, Bike Week welcomes new riders and demonstrates the great community and infrastructure available to cyclists in Monroe County.
"Rochester
…
Read More