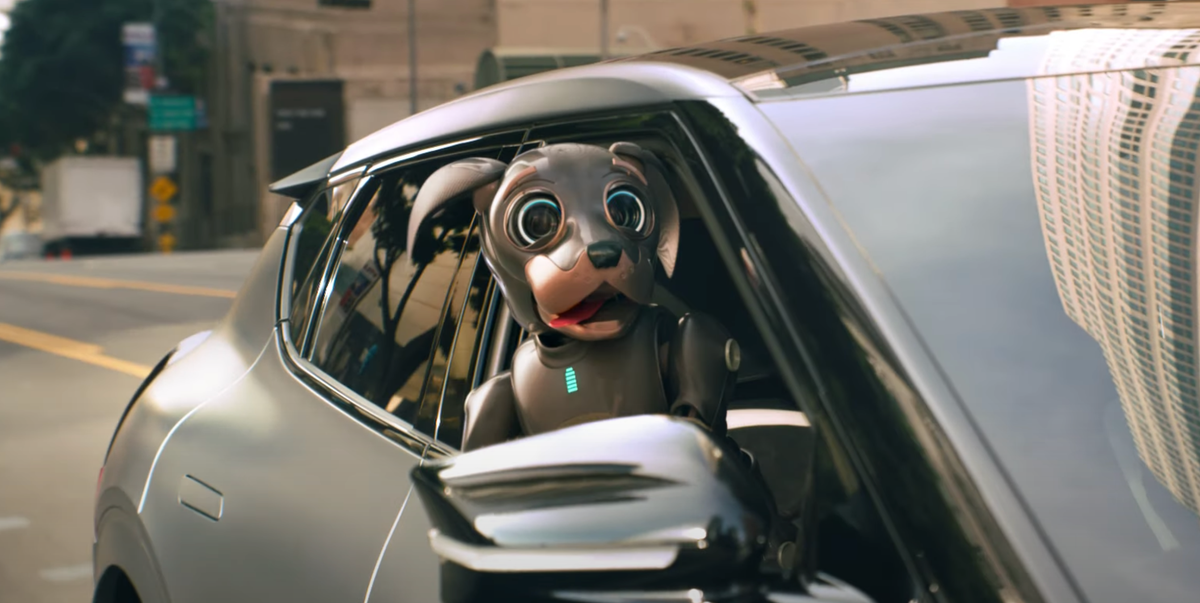 Every Super Bowl LVI Car Commercial You'll Be Seeing for 2022
By
Michael J. Moody
6 months ago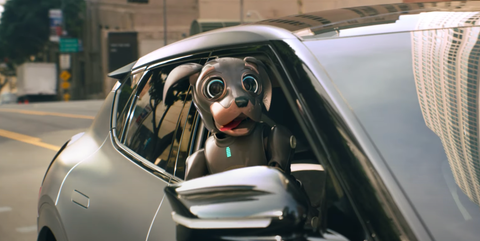 Kia
Huge advertising expenditures to entertain and engage the public are a time-honored tradition that will be repeated again this year, at the 2022 Super Bowl next weekend. Despite two unusual years in the automotive industry and the world, automakers are returning to play a big role in ad spending for the 56th American football championship scheduled for Sunday, February 13. Here's what we know about the auto industry's commercials so far.
Advertisement – Continue Reading Below
1
BMW
BMW hasn't released its full Super Bowl ad just yet, but you can get a feel for what will be broadcast Sunday by watching a short teaser the company has posted to YouTube that has a "Gods, they're just like us" vibe. BMW is promoting its electric vehicles with a humorous bit set in a world where Greek gods need EVs for transportation as well as an early-morning coffee. Played by Arnold Schwarzenegger, Zeus stops in to a coffee shop where a barista (Matty Cardarople) can't seem to get his name right. The teaser spot is called "Something electric is brewing." Schwarzenegger is no stranger to electric vehicles, promoting them when he was governor of California and attending the debut of the Tesla Roadster back in 2006. While she doesn't appear in the teaser, Salma Hayek will also make an appearance in the full commercial as Hera, Zeus's sister-slash-wife. So maybe the gods aren't just like us.
2
Carvana
Carvana's first-ever Super Bowl ad reminds us that sometimes, used-car buyers can be just as frustrating as used-car salespeople. We're not sure why Carvana wanted to have an annoying spokesperson—in this case, an "Oversharing Mom," according to the company—deliver its 30-second message, but it's difficult to read this one any other way, as the non-speaking actors in this spot all seem more than a bit perturbed that she keeps talking about Carvana's benefits. "Our customer is at the center of everything we do and 'Your next customer may be your mom' is a value that's central to our DNA," said Carvana co-founder and chief brand officer Ryan Keeton in a statement. "Our in-house team had a lot of fun developing this new campaign to be lighthearted and relatable." Relatable to anyone who knows someone who can't be stopped from talking about their new favorite thing.
3
Kia
Kia is going for a simple, cute message this year. Without using any spoken dialogue, the company's 60-second ad follows a lovable robotic puppy who just wants to find someone to adopt him. Sick of waiting, our little non-furry friend sees a guy unplug his 2022 EV6 GT-line AWD from a nearby street charger and drive away. With Bonnie Tyler's "Total Eclipse of the Heart" as a soundtrack, the robodog follows him around town, and then we get to see how the EV6's onboard charger can be used to power electronics like, say, a mechanical mutt. The ad's tagline is "Live fully charged." The best part about the ad is how Kia is able to get across some of the benefits of EVs in a straightforward, easy-to-understand way. Sure, the puppy is there to tug on a few heartstrings, but not everyone will use their EV in the future to power a work site or a tailgate party the way other automakers are pitching their electric vehicles. Sometimes, you'll just want to charge up your digital companion, a drone or a robot animal or whatever, and your next car might be able to do that. Kia will extend the ad's reach with a partnership with the Petfinder Foundation that will encourage animal adoptions. The automaker will also launch its first ever TikTok integration on Friday, February 11, that will feature Robo Dog and a "Turn Around Dance" featuring Tyler's hit song.
4
Nissan Z
Nissan's 2022 entry is all about capturing excitement and, just as with most action movies, you can leave your logic behind as you watch the 60-second tale. Ordinarily mild-mannered Eugene Levy gets the keys to a new 2023 Nissan Z from Brie Larson and then, thanks to Hollywood magic, transforms into an action hero starring in a movie called Thrill Driver, in which he flies off a building to catch an airborne Dave Bautista without spilling a drop of coffee. It's all for fun of course, but it does its best to make both the Z and the electric 2023 Nissan Ariya, driven briefly by Levy's Schitt's Creek co-star Catherine O'Hara, appear cool and in charge. Actor Danai Gurira also makes an appearance. Nissan said it will air this commercial during the fourth quarter of the game and the company will also be teasing the fake movie this week as like a big studio promoting a film, with fake movie posters and, apparently, an actual trailer available on social media with actual movie reviewers being paid to review the trailer. There will also be an unboxing review of a Levy action figure. Nissan calls all of this "a 360-degree ecosystem of content."
5
Vroom
Vroom is taking a musical approach to getting viewers to pay attention with an ad featuring a song from a made-up musical called "Flake," which tells the story of a woman (Ariana Rosado) who just can't find someone to buy her car. People walking down an entire block in Los Angeles start dancing when she finally finds someone to take it off her hands, but then they all are simultaneously disappointed when the buyer backs out. Naturally, Vroom comes to the rescue, allowing her to sell it from home. The dancers were choreographed by Mandy Moore, who also worked on the hit movie La La Land.
6
Bonus: Vroom's Behind the Scenes Video
Vroom will air its 30-second spot during the fourth quarter, and there's also this short behind-the-scenes video that explains that it took the ad's 47 cast members 56 hours of rehearsal to get the enthusiastic jazz/commercial dance style just right.
7
Wallbox
Another automotive industry player making its Super Bowl debut—and, in fact, the brand's first-ever TV spot—is Wallbox, which sells home charging units for electric vehicles. It must be a year to be daring, because the online version provides a solid 50-plus seconds of "isn't electricity scary" messaging before a twist not quite worthy of M. Night Shyamalan where it turns out volts don't fight for the bad guy. Instead, they're great for charging your vehicle. The story starts with the story of a real person named Seth Thomas, who was actually hit by lightning while on a motorcycle trip with his dad a decade ago. The character in the ad has been living in fear of things that plug in for 10 years, but Wallbox helps him discover the benefits of easily charging your car. Wallbox's media materials for the ad point out that higher temperatures caused by global warming actually raise the frequency of lightning (each 1.8 degree F increase leads to 12 percent more strikes, apparently) so going electric can help others avoid being hit in the future. Wallbox will air a 15-second version of the ad during the second quarter of the game.
This content is created and maintained by a third party, and imported onto this page to help users provide their email addresses. You may be able to find more information about this and similar content at piano.io
Advertisement – Continue Reading Below