Luxury car dealer Genesis opens first U.S. location in Lafayette | Business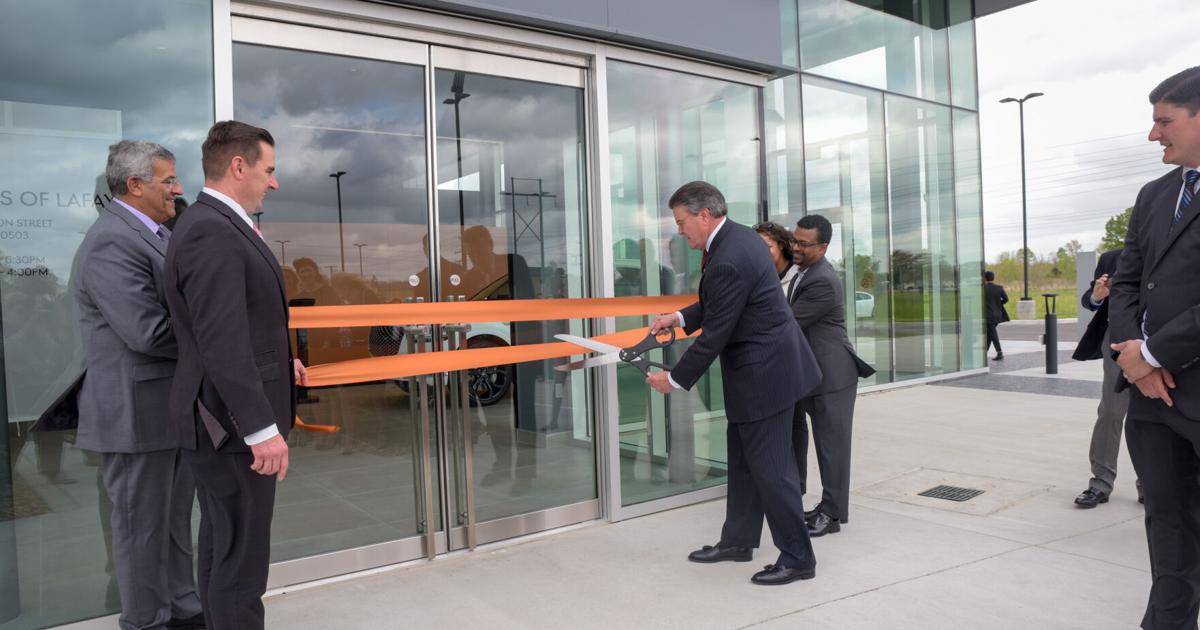 Genesis, Hyundai's luxury line, has opened its first standalone retail location in the U.S. in Lafayette.
Genesis partnered with Sterling Automotive to create the 12,000-square-foot, $3.6 million showroom and lot at 6600 Johnston St. Genesis of Lafayette is owned and operated by dealer principal Arthur C. LeBlanc Jr., and Sterling Automotive Group. The dealership has 80 employees.
Customers will be able to go online, book an at-home test drive online and take delivery of their new vehicle at home or at their place of work. The process of shopping for a vehicle online and scheduling delivery is similar to what businesses such as Carvana and CarMax are doing. But Genesis of Lafayette will sell new vehicles, offer custom orders and allow customers to schedule pickups for repairs and maintenance.
"This is the future of the industry from a retail perspective," said Jarred Pellat, manager of public relations of Genesis. "It's personalized for you. Tailored for your needs."
A customer can still go into the dealership and purchase a vehicle the traditional way, Pellat said.
Custom ordering has gained traction in the U.S. as the industry has battled low supply amid high demand during the pandemic. Low production due to the COVID-19 pandemic and computer chip shortages has limited lot inventory.
Genesis does not traditionally do custom orders, Pallet said, but it can be done if the customer is willing to wait. It's a trend common in Europe, but manufacturers have shifted in American markets, according to Kelly Blue Book.
Pellat said the pandemic did not make Genesis adopt this new approach of online ordering, but it does come at a convenient time when trends point toward a changing market.
Customer habits have changed to a more online presence, reports indicate, and traditional dealerships have lagged to catch up. As of 2021, people spend 61% of their time researching vehicles online, according to Acquire, with 45% of customers opting to purchase digitally. 
Yet physical locations are still important, with 71% of customers desiring to test drive their potential expensive purchase, one report indicated.
Sterling adopted this approach prior to the pandemic, said Samantha Splane, business development manager. Customers can buy vehicles online and have them delivered up to 250 miles away while Sterling maintains a traditional dealership experience.
Genesis has five other locations under construction and another 20 in planning, Pellat said. It chose Lafayette as the first location for a standalone facility after it reached out to Hyundai Genesis dealers nationwide and Lafayette was the fastest to create a new facility, Splane said.